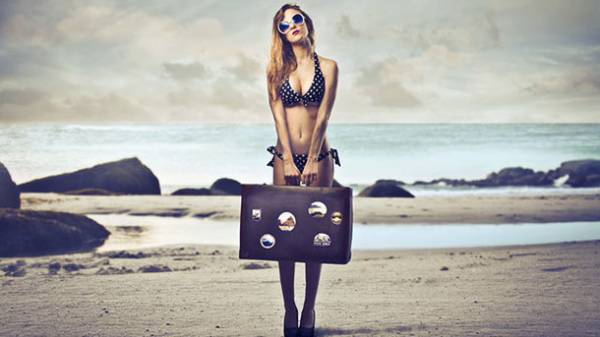 More and more people, especially young people, don't want to spend life office plankton, especially around every day there are interesting events. Many seek to find a job that would allow creative to solve problems, to work for good money, and most importantly — always travel. What options of earnings for the avid travelers, the modern pace of life, says economist Ivan Nikitchenko.
Blog. The demand for new information is always there. Technologies allow to blog with a description of travel, tips on travel and beautiful photos of new places. Popular bloggers have hundreds of thousands of admirers, read them even more active media, and companies are calling with requests to place advertising on the popular page of the blog.
Journalist. Active travelers often work with the media. In a popular newspaper, highlight the column where the traveler writes as a journalist about their trips once a week or a month — of course, fees. The same can be done if people professionally engaged in photography: images to sell to magazines and eventually to organize a personal exhibition.
Guide. Their services can be offered to groups of tourists: it is possible to negotiate with the travel company or hotel chain. To search for a guide there are even specialty.
The teacher of languages. Abroad there is a demand for learning Russian and Ukrainian. A native speaker is always popular, especially in countries where there is a little fellow. Also abroad, there are local acobsen, which will help with the job.
Work in an international company. Abroad presents a number of international organizations implementing regional projects (UNICEF, UNESCO, WWOOF). To find a job there, you will need knowledge of English and preferably local language. But the competition for jobs in such organizations is very high, plus you will have to sign a contract (at least a year), which reduces the mobility of the traveler.
Parcel. There is a demand for the transfer of personal parcels between countries (Souvenirs and cosmetics, not anything illegal). The cost of such personal courier cheaper than the shipping companies. In addition, the mobility of a personal courier may be higher. It is often an advantage, as in underdeveloped countries may not be representative offices of international companies. To offer courier services, you can use spetssistema.
Export-import. In the border areas towns earn on buying and selling goods in neighbouring countries, capitalizing on the difference in price. For tourists this option will not become a permanent salary, but part-time provider of exotic goods real.
The delivery of housing. The heroine of the book "Eat, pray, love" losing a year my apartment and the money to live a year abroad. In the same way can arrive and an avid traveler. By the way, in addition to renting apartments, it is possible to offer wishing and a car.
The yoga teacher. Traveling around the world, you can become an owner of unique skills that really sell to people around the world. The demand for teachers of dancing, practicing the Argentine tango in Buenos Aires and studied yoga in India is always stable.
Street performer. If a person plays the guitar, drums, harmonica or knows how to walk on stilts is a great possibility of extra hours on the streets of the cities, where passing people.
Actor. In exotic countries appreciated the actors of the second plan with a European appearance, because they were a little. Therefore, if one wants to see, for example, a bollywood movie, a chance to get the crowd high.
Cook. Our classic soup or dumplings are a real exotic for people from Asia or Latin America. So if you offer a local European restaurant to hold a "week of Ukrainian cuisine" where the tourist will prepare all the delicious dishes, the idea will surely appeal to owner. In turn, the traveler will earn money and learn how to cook local dishes.
On the liners. Knowledge of English and other languages will help to get a job on a cruise ship and explore the world. While earned (salary $1-3 thousand per month, housing and meals are provided free of charge) to spend on travel to hire on the next flight.
Writer. If skreativit and sell unusual idea to the publisher, you can travel with the money. Or, alternatively, can be assembled in travel sketches for a new series of books that will allow then to get rich on fees and sales.
Comments
comments