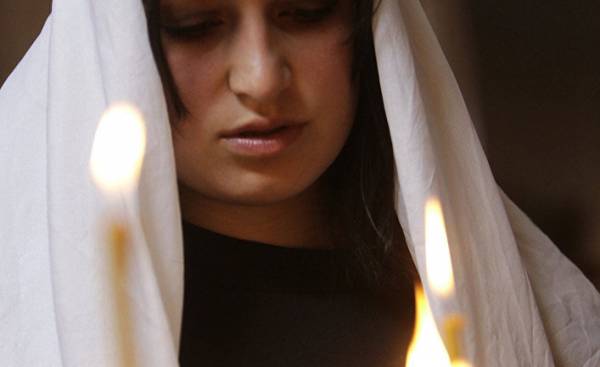 The Armenian nose is a source of national pride. Sometimes they say that he's as tall, majestic and pure as the breathtaking mountain peaks of the country.
But what looks good on landscape painting, do not necessarily correspond to modern canons of beauty. As a result, more of the Republic's residents, especially women, get plastic surgery to nose reshaping to fit idealized Western standards.
"As a country, we try to adhere to Western standards. This applies, in particular, and of beauty, — said Kristina Grigoryan, Yerevan plastic surgeon with 16 years of experience. — We continue to be proud that we are Armenians, but these features we are proud of a little less."
Official statistics on this issue, but some data suggest that rhinoplasty (plastic surgery to correct the shape of the nose) is becoming increasingly popular: the clinic Grigoryan performed about 500 such procedures a year, compared with 150-200 five years ago. In addition increased number of clinics offering this service.
Fashion for rhinoplasty is a relatively new phenomenon. In Soviet times, plastic surgeons are mostly dealt with people injured in the tragic events. The devastating earthquake of 1988 in Armenia has increased the demand for reconstructive surgery, and later the experts began to apply tried and tested skills for routine plastic surgery. "So in Armenia developed plastic surgery, said the Yerevan plastic surgeon Karen Danielyan. — And now rhinoplasty is the most popular and most common plastic surgeries in the country. Three of the four ongoing operations, here is the procedure for correcting the shape of the nose."
Danielyan was one of the first in Armenia began to carry out such operations. In 2002 he organized the competition "the Most Armenian nose", where the main prize was a surgery to correct the shape of the nose. Then this event was just a publicity move in order to inform potential patients about rhinoplasty. Now, according to his estimate, he spends about 1.5 thousand of these operations per year, but the number of treatments varies depending on the economic situation in the country.
"If [economic] situation is not very good, and also smaller operations. When the situation improves, an increasing number of operations, he said. According to him, the current crisis has hit everyone, including his clinic. "Today Armenia is experiencing hard times. The economic situation is quite complicated, and willing to do the surgery is not very much," added Danielian.
For operations in Armenia come even people from other States. Developed infrastructure and low prices (in comparison with the price lists in the West) have created the conditions for the development of medical tourism, which is based on plastic surgery. Rafi Smith, Director and co-founder of companies offering medical tourism packages, notes that customers from among the Armenian Diaspora come to Armenia, as a rule, to do rhinoplasty.
To a proud nation with a developed national consciousness, the desire to get rid of the "Armenian nose" may seem illogical. Danielyan, owner of a small nose, said that now people are trying to nose up to their faces and not just popular bought a small "Slavic" nose. But he continues to receive orders for a nose like Angelina Jolie, which is the most popular star among dared to rhinoplasty.
In this regard, the question arose: and not threatening you "Armenian nose" the increasing availability and popularity of such operations? In response Danielyan laughed and told how one day the patient said, "If I do the surgery, does my new nose my children?" The surgeon explained that plastic treatments did not affect the genes that children inherit ancestral traits.
Owner of medical tourism Elliott said: "I like Armenian nose. He gives colour".
In addition, some women in Armenia prefer to go against this new trend. Example is pop singer Silva Hakobyan who disproved the appeared in tabloids and rumors that she was supposedly going to do a rhinoplasty, and said that he was proud of their natural features.
But, according to Danielyan, many women continue to worry that the typical Armenian facial features may prevent them to arrange their personal lives. The surgeon reported that the chief called his patients the reason for surgery is the desire to find a life partner. "If you have a big nose, then the marriage will not work, and if you are not able to get married, it's not good," said Danielyan.
Ruben Abrahamyan, the winner of the first competition "the Most Armenian nose" and only participated in the contest man, said he was still awkward in front of the girl, which is on the second place. "She was very beautiful, but big nose spoilt," said Abrahamian, who now works as a journalist and teaches at one of the institutions of Yerevan. He decided to take part in the competition to get rid of the consequences of an injury that prevented him to breathe normally, and he was glad that he was able to do it. But, "nevertheless, I wanted to switch places with her so she could fix the shape of the nose. In my case, needed surgery for medical reasons, but she'd look better with a smaller nose", he said.
Comments
comments