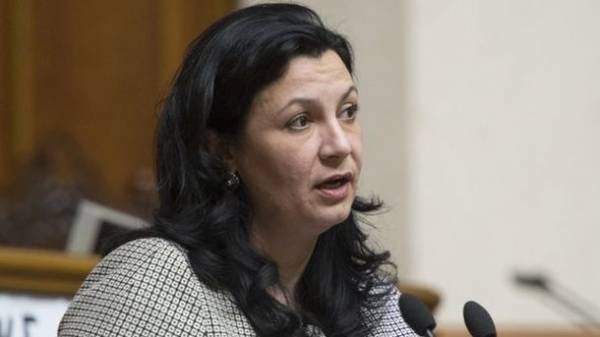 Vice Prime Minister on European and Euro-Atlantic integration Ivanna klympush-Tsintsadze said that the U.S. and Slovakia have already expressed their willingness to assist Ukraine in demining military Arsenal in Balakleya in the framework of cooperation with Euro-Atlantic coordination centre for disaster response.
She announced this to journalists today in Brussels, commenting on a visit to the headquarters of NATO.
"I met with NATO partners to discuss the involvement of the Euro-Atlantic centre of emergency response, to help us with mine. We are already seeing a positive response and the willingness of several NATO countries, particularly the USA and Slovakia, to join" – said klympush-Tsintsadze.
Vice Prime Minister also noted that he had expressed his gratitude to NATO partners.
As reported, at night on March 23 began explosions at munitions depots, located not far from the city of Balakleya in Kharkiv region.
As of 7.00 a.m. on 24 March in the territory of a military Arsenal, there are explosions of varying intensity. With the possible affected area evacuated about 20 thousand people and organized their subsistence (opened evacuation centers, organized food, water supply and medical support), continue the evacuation. Suspended the operation of potentially dangerous objects.
According to Prime Minister Vladimir Groisman, the explosions covered about half the territory of the artillery arsenals in the city. This situation may last from three to seven days.
To date, it was known about one dead and one injured residents.
Comments
comments