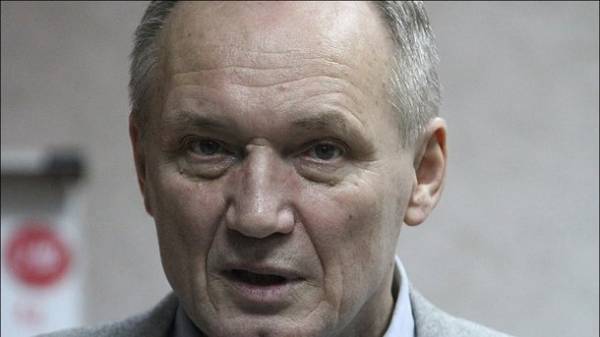 The opposition leader, the former candidate for presidency in Belarus Uladzimir Nyaklyaeu, was detained by law enforcement for return to the Republic of Poland, said founder and CEO of the private Agency BelaPAN Ales lipai.
"In the second hour of the night detained by the Belarusian poet, presidential candidate in the 2010 election, Nyaklyaeu. The police took Nyaklyaeu to Brest from the train, which he returned home from Warsaw, where participated in the discussion on the situation in Belarus," said Lipa.
On 24 March the Leninski district court of Minsk was to consider administrative proceedings Noted the fact of his participation in an unsanctioned "March of natureade" 17 Feb.
We will remind, in February in several cities of the country are unauthorized rallies against the fee "tax on spongers". Events were held in Gomel, Mogilev, Brest, Vitebsk and Minsk.
Comments
comments