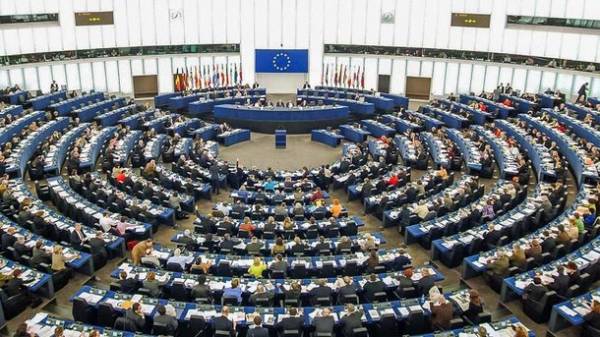 The European Parliament issued a joint resolution on the situation in the occupied Crimea and Ukrainian political prisoners. The document is published on the EP website, the TV channel "112 Ukraine".
It says that on the Peninsula "the situation has deteriorated with human rights, there is a violation of freedom of speech, is the impact on the media and forcibly entered the Russian citizenship".
"Fundamental human rights are not guaranteed in the Crimea", – stated in the resolution.
The resolution also emphasizes that "the decision of Russia on March 21, 2014 the annexation of Crimea is illegal" and "strongly condemns the decision of the Russian authorities to provide all residents of the Crimea Russian passports".
The European Parliament argues that the Crimean Tatars, the indigenous people of the Peninsula, "are the main target for repression."
Earlier, the US state Department said that sanctions against Russia in connection with the occupation of Crimea will remain as long as Russia maintains control over the Peninsula.
We will remind, on March 13, the European Union extended sanctions against persons involved in violation of Ukraine's territorial integrity.
Sanctions against persons involved in violation of territorial integrity of Ukraine 150 individuals and 37 legal entities extended to September 15, 2017. These measures include the freezing of assets and travel ban. After reviewing the list of individuals and entities subject to those restrictive measures, the Council has excluded two of the dead.
Earlier a press-the attache of representation of EU in Ukraine David Stulik said that the EU sanctions can be lifted only in case of restoration of the territorial integrity of Ukraine.
Comments
comments