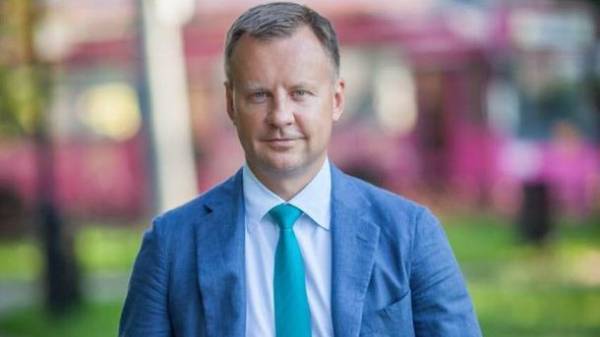 The former Deputy of the state Duma of the Russian Federation Denis Boronenkov had two guards, but the day of the murder one of them stayed with his wife. This was told by MP and adviser to the interior Minister Anton Geraschenko, reports TSN.
This information was confirmed by the ex-Deputy of the state Duma Ilya Ponomarev. He said Boronenkov was guarded by the military intelligence personnel and is usually with him were two bodyguards. But on March 23, Boronenkov wife became ill, and one of the guards stayed with her.
Ponomarev also said that Voronenkov used the services of state protection, because they considered it more reliable. In addition, the former Russian Deputy wouldn't have so much money to pay for private security.
Recall yesterday in Kiev in the shooting death of a former member of the Russian state Duma Denis Voronenkov, who took Ukrainian citizenship and testified against fugitive President Viktor Yanukovych.
It is known that the killer Boronenkov was arrested as a result of injuries after the shooting, he later died in hospital. Doctors claim that the man couldn't testify even if it would have survived.
The jurisdiction in criminal proceedings upon murder eks-the Deputy of the State Duma of the Russian Federation Denis Boronenkov determined for the Prosecutor's office of Kiev.
Comments
comments