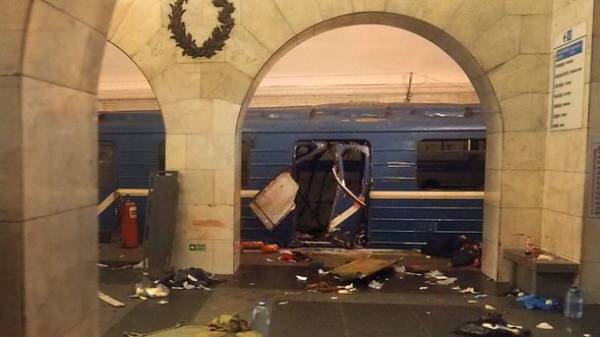 Investigators have established the identity of the man that led the explosive device in the subway in St. Petersburg, said Tuesday the official representative of the investigative Committee (SKR) Svetlana Petrenko.
"The joint actions of investigators of the IC of Russia and the operational services of the FSB and MVD of Russia it is established that an explosive device could result in action by the man, the fragmented remains which were found in the third car of the train. His identity is established, but now in the interests of the investigation the data on it have not been disclosed," – said Petrenko.
She noted that this information was reported to the Chairman of the RCDS Alexander Bastrykin.
"Currently, investigators continue the interrogation, conduct the inspection, including records from surveillance cameras. Appointed a number of examinations, among them explosive, genetic and other", – said Petrenko.
In turn, the press Secretary of the President Dmitry Peskov declared that the version about suicide of the explosion in the subway in Saint Petersburg is discussed along with others.
"Yes, that's one of the versions under discussion, which appears" – Peskov said Tuesday, answering a question of journalists, whether you discussed during the meeting of Russian President Vladimir Putin with the leadership of the intelligence the version of participation of the suicide bomber the explosion in the St. Petersburg metro.
The explosion on 3 April in the train station in St. Petersburg, 14 people were killed and over 50 injured.
Comments
comments