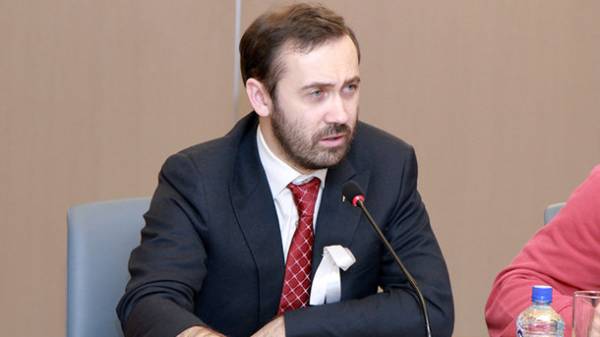 Former state Duma Deputy Ilya Ponomarev believes that the murder of Denis Boronenkov in Kiev
"Dennis talked about the issue of protection – and as you know, for me, this issue too has always been extremely important. I live in Ukraine. I just refused – I also offered state protection, and Denis agreed. We hesitated a long time, need protection or not. We believed that the supply of publicity, which in this case there will be sufficient protection. But as for now we, unfortunately, have seen, this only led to increase of professionalism of the man sent to eliminate. We see that those people whom the Kremlin really wants to "clean up," he can do in front of the Kremlin, and London. Unfortunately, it's true. We appreciate everything that was done by Ukraine from the point of view of protection. And to accuse the Ukrainian law enforcement whatsoever," said Ponomarev.
Previously Ponomarev called the possible customer of murder Boronenkov.
As you know, earlier Ilya Ponomarev, the only Deputy of the state Duma, opposed the annexation of the Crimea, confirmed that the killed on Thursday morning in Kiev ex-Deputy of the state Duma Denis Voronenkov was going to meet him. Currently Ponomarev is no longer a Deputy, and in 2016 received a residence permit in Ukraine.
As reported today in Kiev in the shooting death of a former member of the Russian state Duma Denis Voronenkov, who took Ukrainian citizenship and testified against fugitive President Viktor Yanukovych.
It is known that the killer Boronenkov was arrested as a result of injuries after a shooting.
It is noteworthy that Voronenkov died on the anniversary of the death of former Russian oligarch Boris Berezovsky. President Petro Poroshenko called the killing of Boronenkov act of state terrorism by Russia.
Comments
comments