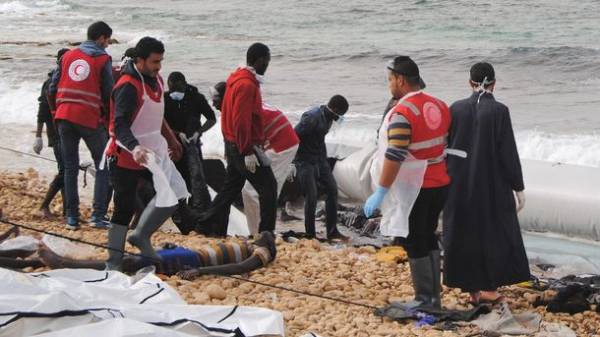 In the Western part of Libya on the Mediterranean sea washed up on the shore of the body 74 African migrants. Reported by the Associated Press.
Found torn near the rubber boat, where they likely sailed to Europe.
By words a press-the Secretary of the Libyan red Crescent, Mohammed al-Misrati, bodies were found Monday morning and the workers of the red Crescent removed them between 1 PM to 7 PM.
He added that the buried body in a cemetery in the Libyan capital Tripoli.
In Libya, the coast guard said that more than 500 migrants were rescued at sea on Friday and Saturday 5-7 miles off the coast of Libya.
We will remind, the head of the administration of German Chancellor Peter Altmaier said that this year from the country deported a record number of migrants who had been refused asylum.
Comments
comments