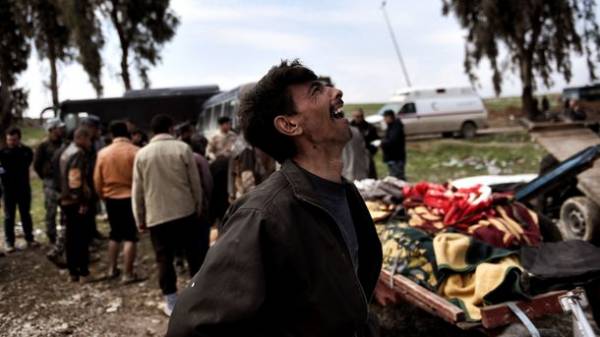 Victims of air strikes on two homes in the district of al Jadida in Mosul were about 200 people, many of whom, presumably, civilians.
Information on this RIA "Novosti" with reference to the Iraqi Kurdish TV channel Rudaw.
The military said that recently militants of the outlawed terrorist organizations trying to blend in with the civilian population.
#BREAKING: At least 200 people have been killed in air strikes in the Mosul al-Jadida neighborhood of #Mosul https://t.co/tcC2GsUW8C pic.twitter.com/taiJh5OpGH
— Rudaw English (@RudawEnglish) 23 Mar 2017
Mosul is the largest city in Northern Iraq and the unofficial capital of ISIS. The storming of Mosul by Iraqi forces, which now controls the Eastern part of the city, began in October 2016.
According to intelligence reports, in the Western blocks are still a few thousand extremists.
Comments
comments