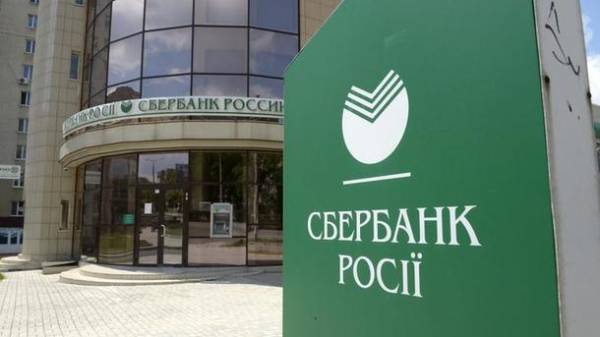 The sale of Ukrainian "daughter" of Sberbank of Russia has been blocked "at the presidential level" because of the inflated prices included in the agreement Lipetsk confectionery factory (LKF), which belongs to the Roshen Ukrainian President Petro Poroshenko. About it writes "Kommersant" citing its sources.
According to the publication, the negotiations for the sale began in may 2016 and "intensified" in December, when they were asked to be managing Director of the ICU (the company Roshen consultant at buying and selling assets) Makar Pasenyuk and businessman Igor Voronov. Beneficiary sale – DCH group President and former co-owner of UkrSibbank Oleksandr Yaroslavsky.
According to the publication, in January 2017 Pasenyuk proposed to make part of the deal a "conceptual agreement that would also include selling the Lipetsk factory Roshen". It is noted that the company acquired LKF in 2001, in 2014 the holding "the problems started", and in 2015 on the property of the factory was seized 181,5 million rubles, which, according to investigators, received a VAT refund on forged documents.
In the end, the sale of Ukrainian Sberbank, according to sources, was blocked on the "presidential level."
"The original was asked to 680 million dollars, but after the announced value of the LCF in $ 250 million in actual not more than 120-140 million dollars, the negotiations have lost all meaning for the Russian side,"– said one of the representatives of Russia. Because of this, in his opinion, in January, Roshen announced that production of the LCF and the conservation of objects since April.
Nevertheless, concludes the publication, Yaroslavl "keeps the interest [to the Bank] and is waiting in the new conditions of the offers from seller", as the head of Sberbank German Gref "looking for a quick exit from Ukraine".
We will remind, on March 19, Deputy head of the National Bank of Ukraine (NBU) Ekaterina Rozhkova said that all Ukrainian banks with Russian state capital are in talks about selling as "current conditions" they are unable to develop in the country.
Also about the possible resignation of Russian banks from Ukraine, said the Kremlin.
At the same time "daughter" of the Russian Sberbank in Ukraine refuted the information about its liquidation. Although the head of the Board of Sberbank German Gref said that Sberbank of Russia is actively looking for ways of an exit from the Ukrainian market. Gref also said the ban on interbank transactions between the Ukrainian subsidiary Bank of "Sberbank" and the parent structure of the discriminatory decision.
March 16 President of Ukraine Petro Poroshenko enacted NSDC decision on sanctions against the banks with Russian capital. The sanctions take effect today, March 23.
Under the sanctions were Sberbank, Ukreximbank, VTB Bank and BM VS Bank. The sanctions imply a ban on any operations in favor of the parent banks, including interbank loans, deposits, purchase of securities, prohibition of dividend payments and other operations.
Comments
comments