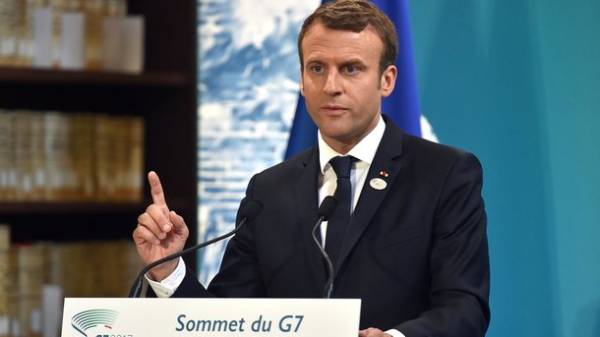 The President of France Emmanuel macron said that during the meeting with Russian President Vladimir Putin on may 29 will discuss the issues of cooperation on Syria. He said this at a press conference on the results of the G7 summit, RIA Novosti reported.
"We also discussed several topics, including Syria, Libya and North Korea. On Syria, we came to the same conclusion that to exit the crisis, we need long-term political solution. France will play its role in this with the countries of the East, as well as in the dialogue with President Vladimir Putin, with whom I will meet on Monday in Paris," he said.
Macron said that all G7 members recognized the role of Russia, Iran and Turkey in resolving the crisis in Syria.
"On this subject it is necessary to build a political decision, while fighting in the coalition against all terrorist organizations," he said.
Earlier it was reported that on may 29, Putin will visit France at the invitation of his counterpart Emmanuel Macron.
Comments
comments