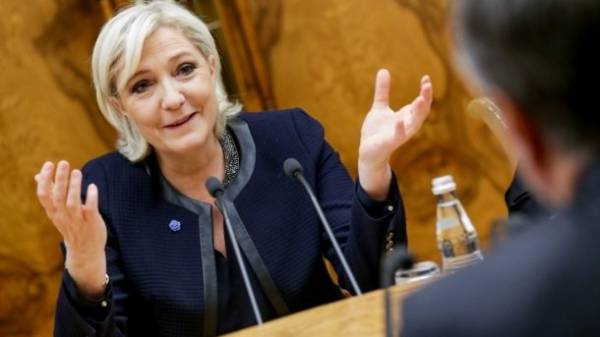 The candidate in presidents of France from the far-right "National front" marine Le Pen said that adheres to the same position on the Ukraine, and Russia. She stated during a speech in the state Duma, reports ZN.ua.
The Russian deputies she stated that she from the start was "special" position in the politics of France concerning the events in Ukraine and the Russian participation in them. She reminded Russian politicians, had always maintained its position on Ukraine, like Russia.
In addition, Le Pen believes entered against Russia sanctions "unjust and stupid" and she is their enemy.
As you know, today, the French politician flew to Moscow. Her party members say that she is seeking funding for the holding of presidential and then parliamentary election campaigns.
Recall, January 17, French politician promised to recognized annexed Crimea a part of Russia. Candidate for the French presidency of the legitimacy of the so-called "referendum" on the Peninsula, and the Crimea, in her opinion, was never Ukrainian.
In turn in SBU declared that will not prohibit the entry of Le Pen to Ukraine from-for statements on Crimea.
Comments
comments