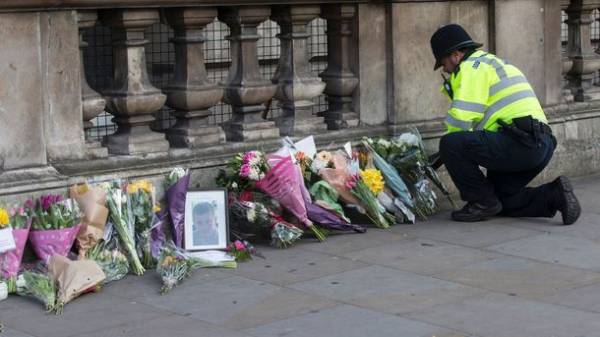 According to Scotland Yard, the number of victims perpetrated in London on Wednesday, March 22, the attack has increased to four: from the received wounds has died 75-the summer man. The name of the deceased not disclosed.
It is known that the victims were British teacher of Spanish Aisha Freud, tourist from USA Kurt Cochran and 48-year-old London police officer Keith Palmer.
As reported, on Westminster bridge a car driven by an attacker named Khaled Masud, was shot down passersby and three police officers. Leaving the car near the building of the British Parliament, he with knives in their hands attacked a policeman in mufti and attempted to enter the Parliament. The assailant was shot dead by police.
During the attack, wounds of various severity level have received a few dozen people.
Responsibility for the attack took on terrorist group ISIS.
Khaled Massoud was born in the UK, a few years ago, he has come to the attention of British intelligence MI5 in connection with extremist activities, but was not a defendant in any of the investigations.
Comments
comments