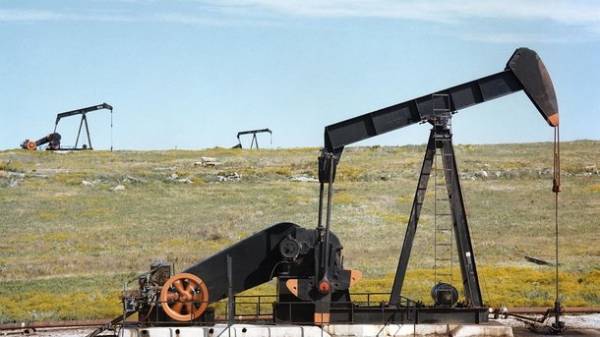 Oil prices reference marks intensified the decline during trading on Wednesday, March 22, after the data on the volume of reserves in the United States.
The quotes of Brent crude fell below $ 50 per barrel for the first time since November of 2016.
The price of may futures for Brent crude on London exchange ICE Futures at 16:31 in Kiev has decreased by 1.01 dollar (1,98%) – to 49.95 dollars per barrel.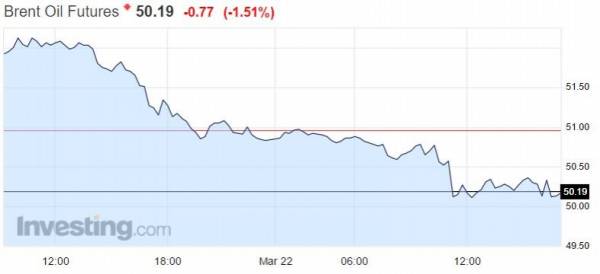 Quotations of futures contracts on crude oil for may on the new York Mercantile exchange (NYMEX) by this time dropped to 0.95 dollar (1,97%) – to 47,29 dollars per barrel.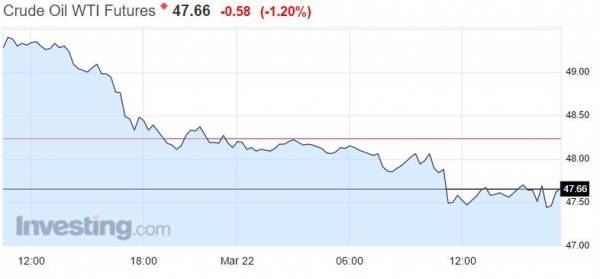 According to the U.S. Department of energy, commercial oil reserves in the country last week increased by 4,954 million and reached 533,11 million barrels.
According to the American petroleum Institute (API) released yesterday, the oil reserves in the U.S. last week rose by 4.52 million barrels.
The consensus forecast of analysts polled by S&P Global Platts, provides for the growth of stocks of oil for last week on 2 million barrels.
As reported, Russia only 40% complied with the agreement with OPEC to reduce oil production. At the same time, Saudi Arabia has significantly exceeded the plan.
Comments
comments