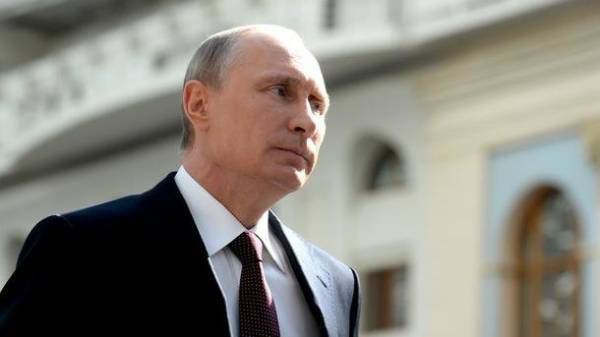 On the background of the construction of the gas pipeline "Nord stream-2" Russia will not abandon the gas transit through the territory of Ukraine, but on mutually beneficial terms. This was stated by the President of Russia Vladimir Putin, the press service of the Kremlin.
According to him, the construction of "Nord stream-2" is purely economic and does not aim to replace Ukraine.
"Once again I would like to emphasize that this project is not directed against any of our partners. Moreover, we are ready with all our partners to continue the relationship, including that with Ukraine as a transit country, but we believe that will provide reliable, cost-effective market conditions for joint work", – said Putin.
He also noted that the new pipeline will be very useful amid rising gas consumption in Europe and the fall of its production there.
We will remind, earlier the President of Ukraine Petro Poroshenko said that the implementation of the Russian project of gas pipeline "Nord stream – 2" carries political risks. During a visit to Finland, the President said he counts on the principled position of this country in relation to the project of a new pipeline to the Russians.
The project "Northern stream – 2" involves the construction of two pipelines with a total capacity of 55 billion cubic meters of gas off the coast of Russia through the Baltic sea to Germany. The pipeline is planned to be build next to the "Nord stream".
nord-stream-ru_-2015-11-13_01_01_01_01_02.jpg" alt="map-nord-stream-ru_-2015-11-13_01_01_01_01_02″ width="100%" class="today_img" />
As was stated by the Chairman of the Board "Gazprom" Alexander Medvedev, the capital cost of the "Nord stream-2" is expected at 8 billion euros, however, together with the cost of borrowing the amount can reach 9.9 billion euros. In this case Russia will have to pay for the "Nord stream – 2".
Comments
comments