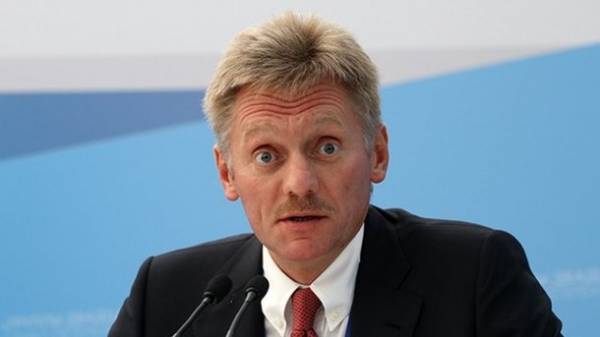 In the Kremlin consider it an unfortunate decision by Ukrainian authorities to ban entry to Ukraine for Russian singer Yulia Samoilova, who was supposed to represent Russia at the Eurovision song contest in Kiev. This was stated press Secretary of the President Dmitry Peskov, reports TASS.
According to him, the decision of the Ukrainian side devalues the upcoming contest in Kiev.
"We also believe this decision is extremely unfortunate, and in fact, we would certainly expect that the decision to contest will be reviewed and the Russian participant will be able to participate in this competition", – said Peskov.
As reported, the participant of Eurovision from 2017 Russia Yulia Samoilova banned from entering Ukraine for a period of three years. According to media reports, the shooting in June of 2015 took part in the gala concert "the World of sports and the good" in Russian-occupied Crimea. This information have confirmed in the Kremlin.
The singer said that still hopes to perform at the "Eurovision" contest andreads that the situation may change.
Comments
comments