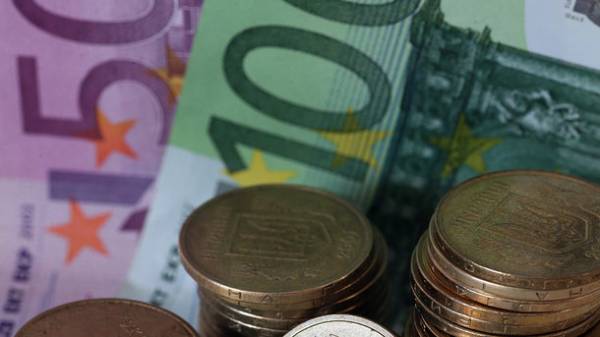 In Europe, investors themselves pay the banks for keeping deposits. So, from September 2016, the German cooperative and savings banks charge their customers for 0.4% of the Deposit amount, if it exceeds 100 thousand euros. The Europeans already earn on their deposits at best a few percent per year. Most banks in Germany, Switzerland and Austria offer roughly no more than 0.5% per annum, and most of all savings in banks earn the Greeks and the Latvians – an average of 1.5-2.5% per annum. At the same time in the Ukrainian banks clients deposits can count on a large profit – on average 17% per annum in national currency. The website "Today" along with the program "people's banker" on TRC "Ukraine" to find out how many in Ukraine and the EU earn on the deposits and as the situation will change in the next few years.
For the Europeans to keep their money in the banks is a culture, not a way of earning money, says the Chairman of the Board of First Ukrainian International Bank (FUIB) Sergey Chernenko. On the other hand, is the ability to get cheap insurance or credit. The Europeans held on Deposit more than you need financial institutions. Therefore, low rates the Central banks of the EU countries teach people to spend more rather than save money. So, today, a thousand euros, for example, in Austria the Bank may calculate only two euros a year. With the same Deposit in the Ukrainian Bank can earn almost 12 times more.
But Deposit rates will be cut and in Ukraine, said Sergey Chernenko. Income from foreign currency deposits in 2017 may be reduced by one percentage point, and savings in local currency will pay two percentage points less. Some financial institutions soon at all may refuse the saving of foreign currency deposits, experts predict.
"This year, interest rates on hryvnia deposits are expected to fall by another two percent. And with the current situation in politics, economy, the foreign exchange market by the end of 2018 Deposit rates were around 13% per annum in UAH", – says Serhiy Chernenko.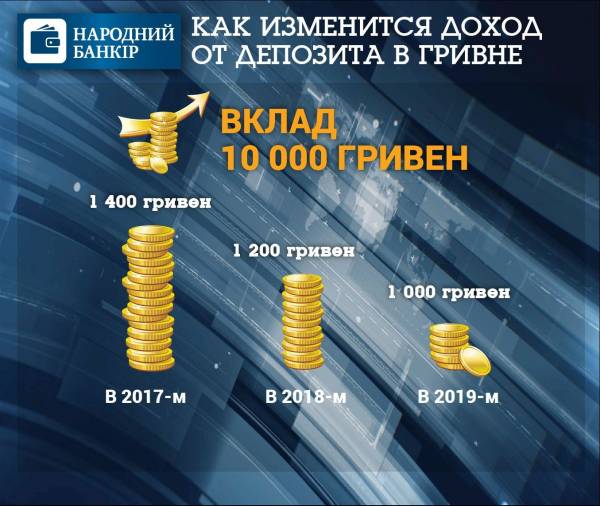 Bankers advise: the Ukrainians who want to earn more on deposits, it is necessary to hasten. It is still possible to open a Deposit at 16-17% per annum in UAH. This is the average rate offered by the largest banks.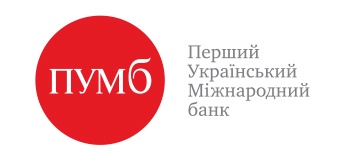 The program "people's banker" on Tuesdays at TRK "Ukraine". Want to become the hero of the story? Ask us a question on [email protected]
PJSC "FUIB". Us ViDi banksky of the hotel. Bankseta Board of the NBU No. 8 from 06.10.2011 R. General Board of NBU № 8-2 from 12.02.2015 R.
Comments
comments