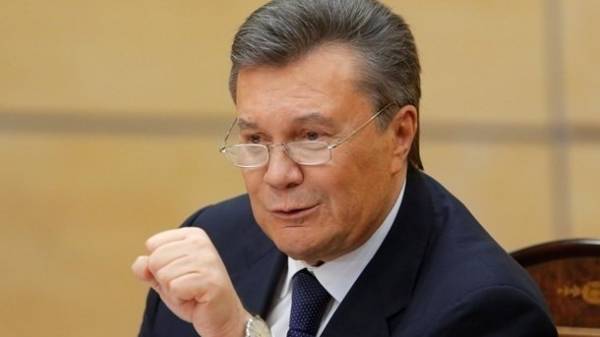 Ukrainian law enforcers will not participate in the interrogation of the ex-President of Ukraine Viktor Yanukovych on the territory of the Russian Federation. This was stated by the Prosecutor of the Chief military Prosecutor's office of Ukraine Ruslan Kravchenko, the TV channel "112 Ukraine".
"The suspect Yanukovych should be in court and answer before the Ukrainian court. The only way. No interrogation in the presence of representatives of the GPU will not be", – he said.
The Prosecutor noted that the suspect Yanukovych enters the bodies of preliminary investigation and trial outside of Ukraine, on the territory of the Russian Federation.
"He's a suspect, in accordance with the ruling of the investigating judge he needs to be arrested and taken to court. Russia declares that she is ready to interrogate a suspect Yanukovych. She can't go on this, and do four months ago. If you are ready, let them query", – said Kravchenko.
In Russia for example, I as a Prosecutor or investigator, performs pre-trial investigation, have no right to depose Yanukovych. Only the Russian law enforcement bodies. We can only be present during the interrogation. I, as a Prosecutor or investigator will have to detain the suspect and bring him to court. There is no such questioning if we will attend.
Note that the General Prosecutor's office in response to the request of the Prosecutor General of Ukraine announced that it is ready to organize the interrogation of former Ukrainian President Yanukovych on the territory of the Russian Federation in the presence of Ukrainian investigators.
Comments
comments