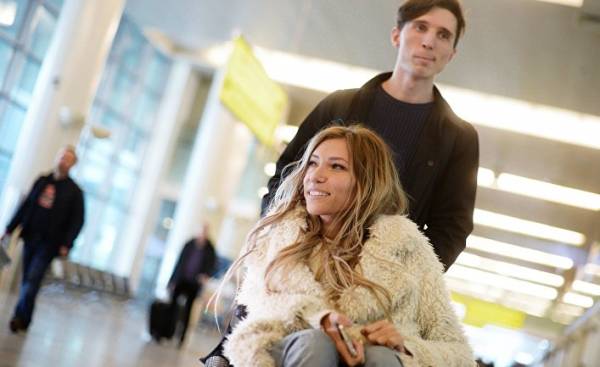 The reaction of Russia (regarding the prohibition of entry to Ukraine for Yulia Samoilova because of a violation of Ukrainian laws. — ed) now we are not interested in. That's what I said from the beginning, and there not afraid to be immodest, I will say that I was the first Ukrainian journalists wrote: there should be no hesitation to prohibit the entry of "a live bomb" Putin's propaganda in a hybrid war. And that's all.
I am very glad that in the end, this opinion is not to succumb to provocations of the Kremlin — supported by the majority of Ukrainian society. And now, less than a few weeks, as the decision is made. It is absolutely correct, because that is the only way not to get involved himself in the script of the Kremlin, which was what a lot of promoters would have flown her here, and I would write what bastards the Ukrainians, what are they fascists, they hate and crucify not only boys, but also humiliated, jeered disabled.
Now all of this would not show. And there within their own country and propaganda channels will show the Kremlin doesn't have a perfect image of interest. Ukraine came under the law, the state of health of the Russian singer to the decision our government has taken it with a completely cool head. And no country, nor the European Committee of "Eurovision" will not be able to show us any legal claims.
And in this case, — and moral because Eurovision has warned Russia that it is not necessary to provoke and choose contestants who have problems with Ukrainian laws. But the Kremlin went to the violation is committed — and got a decent response.
Today I am proud of the decision of the Ukrainian authorities. Always and everywhere be so!
Comments
comments