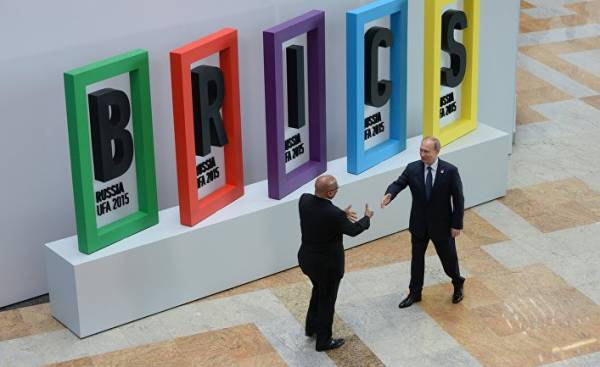 Vladimir Putin may frighten some countries, but many of the people of South Africa, Russia is a warm and friendly feelings. They remember the support given during the past decades — in the years of apartheid, the Soviet Union supplied arms and provided training to members of the African national Congress (ANC), as well as for representatives of other national liberation movements on the African continent. Some surprisingly familiar South African names such as Council, Moscow and Lenin are a living recognition of old ties.
Ratau Sputnik (Sputnik Ratau), born soon after the launch of the first artificial Earth satellite, is the official representative of the Ministry of water resources and sanitation. Secondary school in KwaZulu-Natal is named after Eric Mtshali (Eric Mtshali), nicknamed "Stalin" — a persistent fighter, who has lived for decades in exile.
In recent years Russia and South Africa are trying to restore relationships that existed during the cold war. These two countries from March 30 to cancel the visa regime for each other, and as a result, their citizens have the opportunity for 90 days without any problems to be, respectively, in Russia or in South Africa. South African President Jacob Zuma have liked to spend holidays in Russia. In 2014, after a tiring election campaign, he along with his Minister of state security made a six-day visit, during which was provided a few days of "rest".
A few weeks later, South Africa signed an agreement with Rosatom is a Russian state-owned company dealing with nuclear energy on the acquisition of several nuclear power plants. Although this deal apparently stalled because of the cost of a 1 trillion Rand ($76 billion), there are other areas of cooperation, including intelligence and defense and, as they say, the South African spies and pilots of the air force receive Russian training. On March 6 employees of the communication departments of both countries have stated their desire to hold a "joint media activities."
These two countries closer together within the framework of the BRICS group (Brazil, Russia, India, China and South Africa), the economic club, which became broader and more political Alliance. For Mr. Zuma, as well as for anti-Western wing in the ANC, Russia and China present an ideological alternative. Under sanctions, Russia sees Africa as a source of political support and business opportunities. South Africa has already rolled out the red carpet and invited Mr. Putin to visit this year.
Olivier, Gerrit (Gerrit Olivier), a former South African Ambassador to Russia, believes that the abolition of the visa regime represents existing "special relationship". However, he doubts that it will contribute to the development of tourism because of contacts in business between South Africa and Russia not so much and besides, there is no direct air service. In his view, "cultural incompatibility" is also a problem. Perhaps this is the secret of the friendship of these two countries, personal contacts are still rare.
Comments
comments