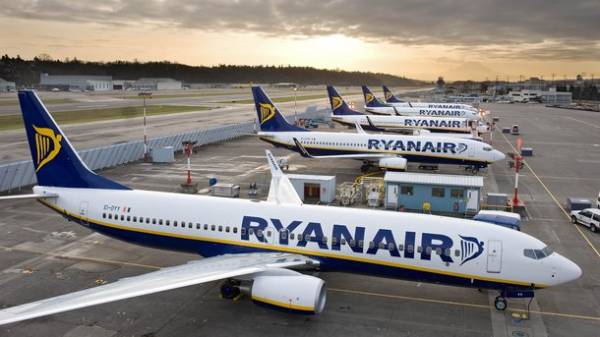 Ryanair may launch another 50 areas of Ukraine. This was stated by the commercial Director of the airline, David O'brien in an interview with "New time".
"I arrived to Ukraine from Dublin and it took less than three and a half hours. This is much longer than the average on our flights. But it's not so bad. There is a message between Manchester and Ukraine. London is the obvious target. In the Netherlands to fly is illogical. But this is the first direction. Potentially maybe even fifty," he said.
However, the Director, Ryanair noted that the competition between Ukraine and other countries is very high.
"We can't do everything at once. Now, together with Ukraine, we have 34 countries in our network, it's 200 airports. And they all want more. So before we think about new directions, we need to focus on existing ones. Last month we announced 19 new routes to Israel. This trend is developing. Now on the weekends are very busy routes in Spain. And here Israel sees great opportunities for growth. So the competition is very high. Between Ukraine and other countries. Between the airports in Ukraine. And even between the airports in Kiev", – he stressed.
O'brien also reminded that Ukrainians will be able to fly in the European Union for € 20.
Earlier, Europe's largest low-cost airline Ryanair has officially announced the approach of the Ukrainian aviation market. The first flights scheduled for October 30.
From Kiev (Boryspil airport) Ryanair will be flying to Manchester (UK), London (UK), Eindhoven (Netherlands), Stockholm (Sweden).
From Lviv to Berlin (Germany) Memmingen (Germany), Wroclaw (Poland), Warsaw (Poland), Budapest (Hungary), London (UK), Eindhoven (the Netherlands).
Comments
comments