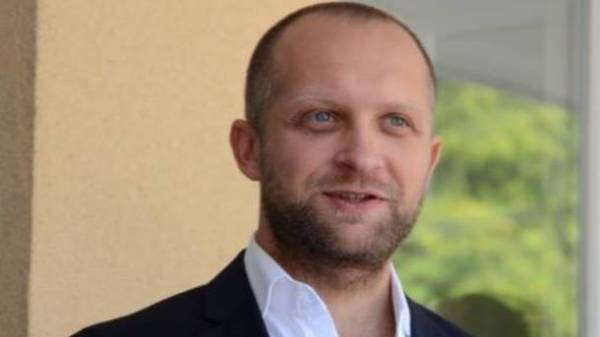 People's Deputy Maxim Polyakov said that he wears an electronic bracelet, as the court ruled. He told about it on air of TV channel "112 Ukraine", UNIAN reports.
According to him, to him, no one even asked to put on his bracelet.
"Nobody has tried for me to wear – no bracelet, no collar and with nothing applied. This is another fake. And the absurdity that comes from NABOO originally and will continue… If the investigator will turn to me and show that it is within the law (the wearing of an electronic bracelet – an edition), I will follow, " said Polyakov.
See also: see also: Rosenblatt wearing an electronic bracelet – SAP
In addition, the politician may go abroad for his parliamentary activities.
"I have no ban on travel abroad. I have a requirement about delivery of passports. There are no restrictions for travel abroad I don't have… If I need to travel abroad, because until the summer I'm not going anywhere, but if in the workplace, during the Parliament, I would need to go, it will be public. I spent the last year went to working trip. And this year I'm going to leave, to return, and there is no problem", – said the MP.
Read also: Rada gave its consent to criminal prosecution of Maxim Polyakov
He also confirmed that he is ready to bail, though, and considers it too large.
"Relative contribution. Although it is prohibitive, but, nevertheless, I still will make", – said the Poles and added that he intends to appeal the decision.
As reported, on 21 July, the court determined the Deputy of Deposit of 304 thousand UAH, wearing an electronic bracelet, surrender of passports.
Poles suspected of committing the actions stipulated by part 4 of article 368 (receiving a bribe) Criminal code of Ukraine.
Comments
comments