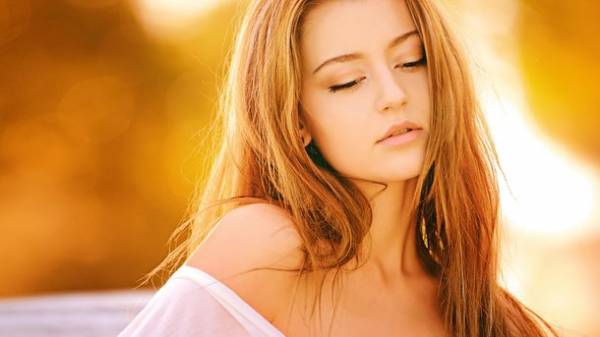 The frequency of washing of hair – a matter of personal preference, but most experts agree that it is not to wash your hair a few days – totally normal. Too frequent exposure to hard water, shampoos and hair dryers can make the scalp dry and the hair dull and brittle, writes likar.info.
"The scalp produces sebum (product of the activity of the sebaceous glands), and the shampoo is an emulsifier, which captures the residue and dissolves dirt. But if you wash your hair too often, you can dry the hair, making it brittle," warns Angela lamb, MD, associate Professor of dermatology at the Medical school Icahn at Mount Sinai (NY, USA).
Thus, a small amount of fat in the roots of the hair is not only normal, but necessary.
Is it harmful to wash hair every day?
If the scalp is oily, frequent washing of the hair. This was told by Anna Dovgopol, dermatologist, trichologist, cosmetologist, skin oncologist Author of the clinic Olga Dovgopol.
Wash the head is necessary as pollution. Do not be afraid to wash it every day if you have oily hair. Also don't forget to use a shampoo that fits your hair type. But remember – in the cold season hair requires special care:
– Protect your hair from the cold and wind, be sure to wear a hood or hat;
– Cut your ends of your hair, especially if they are cut;
– Moisturize the scalp. In cold periods of the year it is important to use a shampoo which includes herbal and nutritional ingredients;
– The less temperature the better. After washing the head, blot hair with a towel and let them dry naturally. Reduce use of hair dryer and Curling irons;
– If you have dyed hair, choose gentle colors, as well as regularly make a homemade mask for strengthening of hair;
– Eat right. To make your hair healthy, vitamins and minerals should come not only outside but inside.
What to do to your hair longer stay clean?
The hair can look good without daily washing. For example, dry shampoo absorbs sebum, and the hair becomes cleaner and bigger. If you don't want to bother with dry shampoo in the morning, spray it on the hair roots before going to bed. Night sebum secreted actively, and this "preventive" method will protect hair from pollution.
Do not wash your hair in hot water – it dries the scalp, stimulates the production of sebum, and the hair dirty faster.
Well, if the shampoo has extracts of peppermint, nettle, chamomile, sage, seaweed or jojoba. They reduce sebum production and is suitable for care for oily hair.
Do not forget to regularly wash the comb because its teeth accumulate large amounts of dust, sebum, and styling hair.
Comments
comments