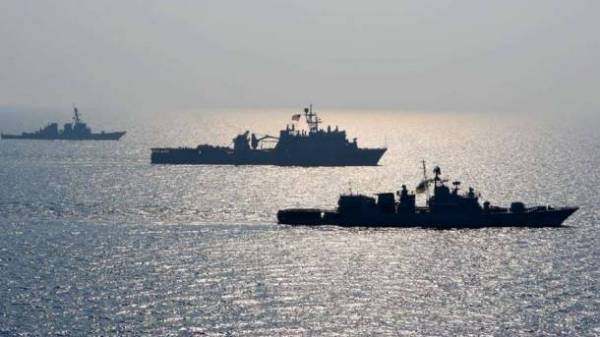 Western countries could sell to Ukraine their ships, which they no longer used in the Navy, however, acceptable to the Ukrainian side in age and condition. This was stated by commander of the Ukrainian Navy Igor Voronchenko, reports NewsOne.
He noted that Western partners and Ukraine could agree on certain payment schemes for ships, which would fill a gap in the Ukrainian Navy.
"This is already being considered. One group of officers of the Navy of Ukraine has returned, I will not mention from which country, from abroad – already positively reviewed by one solution. For September we are preparing the second group. Partner countries that we help, consider this question as a perspective," – said Voronchenko.
He also stressed that currently Ukraine can afford mine-sweeping the complex.
"Several options were examined, we decided that the resource that we have, we can afford to buy mine tranny complex. The same is done with the acquisition of the ships of the coastal zone," – said Voronchenko.
Also Igor Voronchenko said that the ships of naval forces of Ukraine, who remained in the Crimea after the annexation, are used as donors for the black sea fleet of the Russian Federation – they are dismantled for parts.
Note that prior to the Russian invasion of the Ukrainian Navy, there were four corvettes, one frigate and a submarine, 26 auxiliary ships. Some of this equipment has been withdrawn from the Crimea to Odessa and Nikolaev. On the Peninsula there are about 20 Ukrainian warships.
Comments
comments