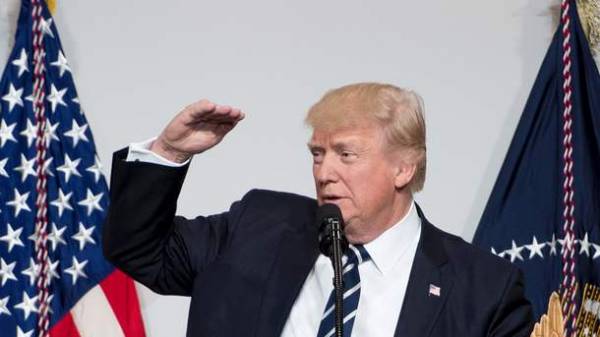 NATO Secretary General Jens Stoltenberg will meet with the President of the United States Donald trump in Washington April 12. It is reported TASS with reference to the press service of the Alliance.
"The sides will discuss the importance of a strong NATO, which provides collective defence and projecting stability beyond its borders", — reads the statement. As noted, this will be the first meeting between Stoltenberg and trump after the election of a Republican to the presidency.
The NATO Secretary General is currently in Washington for a three-day visit. He arrived in the U.S. Monday, March 20. On Tuesday, Stoltenberg held talks with the head of the Pentagon by James Mattis. As he said at the end of the conversation, the Alliance is considering increasing its contribution to the US-led international coalition to combat the international terrorist group "Islamic state".
March 22, Stoltenberg will take part in the meeting of foreign Ministers of countries-members of the coalition, according to the NATO website.
February 19, trump called himself a fan of NATO, criticizing other members of the Alliance because they "don't pay the bills". Earlier, the us leader said that the US "strongly support" of NATO, but urged other Alliance members to fully comply with the obligations of its financing. At the same time in mid-January, trump called NATO an outdated organization, accusing the Alliance is that it pays insufficient attention to the fight against terrorism.
Comments
comments