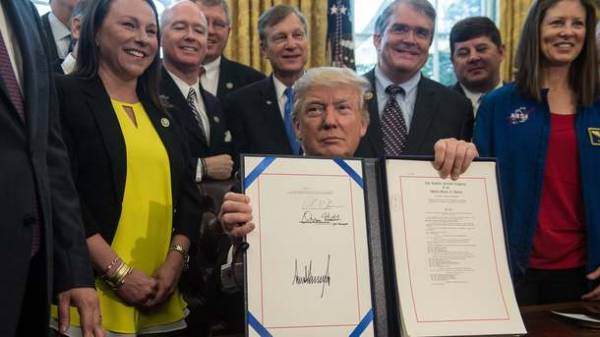 The US President Donald trump has signed a bill funding a manned mission by NASA to Mars.
He reported about it in Twitter.
Honored to sign S. 442 today. With this legislation, we support @using NASA's scientists, engineers, and astronauts in their pursuit of discovery! pic.twitter.com/9W37qQ0GVf
— Donald J. Trump (@realDonaldTrump) March 21, 2017
"It is a great honour to sign this bill. We support scientists, engineers and NASA astronauts in their quest for discoveries," wrote the President of the United States.
The focus of the law is given a number of points for the preparation of the Agency's mission on Mars.
Earlier it was reported that Washington in partnership with private companies intend to carry out a manned mission to Mars in 2030-ies.
Comments
comments