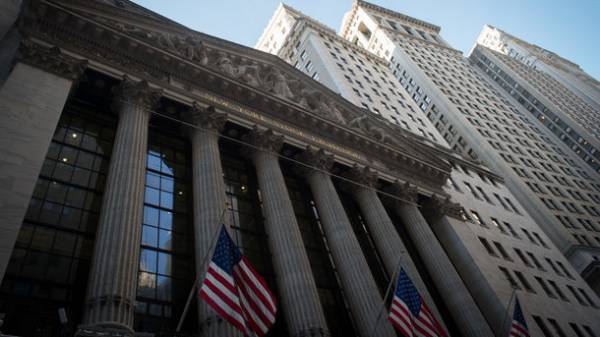 Main US stock indexes closed mostly in the red after a week of records on the background data on the labor market and the real estate of the country, according to the auction.
Industrial index Dow Jones has grown on 0,04 % — to 20619,77 item, updating a record sixth day in a row, the index of high-tech companies NASDAQ has decreased on 0,08% — to 5814,90 points, the index of wide market S&P 500 fell by 0.09% — up to 2347,22 points.
Stock indices NASDAQ and S&P 500 set records seven days in a row amid promises of US President Donald trump to cut taxes, and NASDAQ for the first time since 1999, while the S&P 500 in 2013. Dow Jones has reached historic highs for five consecutive days.
The number of initial claims for unemployment benefits in the country for the week ended 11 February, increased by 5 thousand than the previous week and amounted to 239 thousand. Analysts expected more growth by 11 thousand from the figure of the previous week, to 245 thousand.
The number of new homes in the country in January fell by 2.6% compared with the revised figure of December and amounted to 1,246 million. Analysts assumed that the number of buildings in the U.S. in January fell by 0.1% compared with the indicator of December — up to 1,222 million. The level for December was revised upward — up to 1,279 million to 1,226 million homes.
"The excitement and enthusiasm for profit and initiatives trump partially begin moving towards a more practical, everyday events," he told the Reuters investment officer at the Private Client Reserve Jeff Kravetz.
Comments
comments