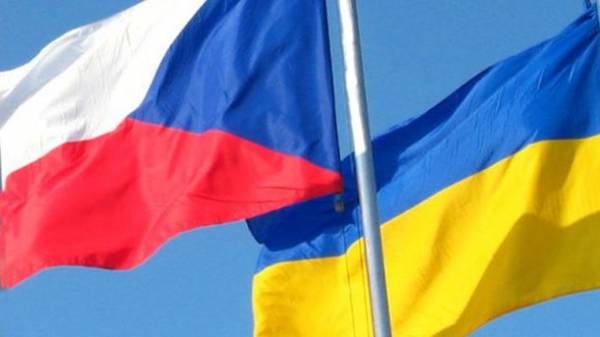 Embassy of Ukraine in the Czech Republic protested at the visit to the occupied Crimea the Deputy of the Czech Parliament Jaroslav Golik, reports"Radio Freedom".
The Embassy statement, which was quoted, says: "In celebration of the third anniversary of the theft of Crimea by the Russian authorities had brought to the island a bunch of foreign politicians with a low threshold of political hygiene. It is very sad that among them were Yaroslav Golik, member of the Parliament of the Czech Republic, a country that knows from experience what the occupation and annexation".
Embassy of Ukraine in the Czech Republic "strongly condemned the unauthorized and carried out with violation of the Ukrainian legislation visits Golik Autonomous Republic of Crimea".
The media also notes that Deputy Yaroslav Golik is the Parliament eurosceptic and anti-immigrant movement "Freedom and direct democracy", which belongs to the radical political forces that aspire to change the political system in the Czech Republic.
Earlier it became known that the security Service of Ukraine imposed a ban on entry to Ukraine for several foreign politicians for 5 years, which is March 19, arrived illegally in the occupied Crimea.
Comments
comments