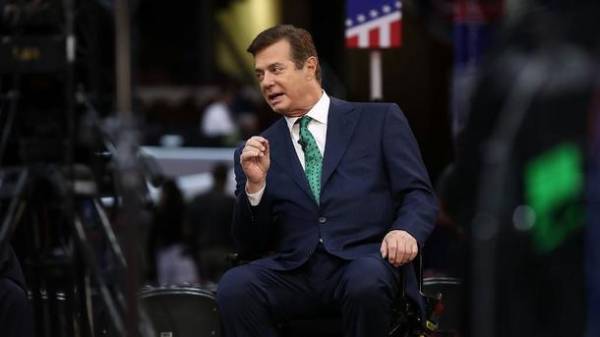 Agents of the U.S. Treasury received information about the offshore financial operations of the former head of staff of Donald trump Paul Manafort under the anti-corruption investigation regarding its activities in Eastern Europe. About it reports "Economic truth".
Information on the transaction received Manafort agents of the U.S. Treasury, investigating financial crimes investigators in Cyprus. About it Associated Press on condition of anonymity, said the person familiar with the investigation.
In particular, Manafort used the Cyprus offshore in a deal with Russian billionaire Deripaska, from whom he received 19 million dollars for the purchase of Ukrainian cable provider "black cable TV". This became known during the litigation of Manafort with Deripaska in the Cayman Islands in 2014.
However, the press Secretary of the President of trump Sean Spicer said that trump didn't know about that Manafort working for Deripaska close to Putin.
"It's crazy to assume that the President knew who was his (Manafort – Ed.) client 10 years ago," said Spicer, commenting on the fact that Manafort working for Deripaska and lobbied for the interests of Putin in the West and in post-Soviet countries.
"I don't know what they paid him,' said Spicer.
"There is no suggestion that he did something bad," – said the representative of trump.
On Wednesday AP reported that the former head of the electoral headquarters of Donald trump by Paul Manafort was secretly working for Russian billionaire Oleg Deripaska, lobbying for the interests of Vladimir Putin. He offered to resist the anti-Russian opposition in post-Soviet countries. So, Manafort signed a contract with Deripaska for $ 10 million annually since 2006.
Comments
comments