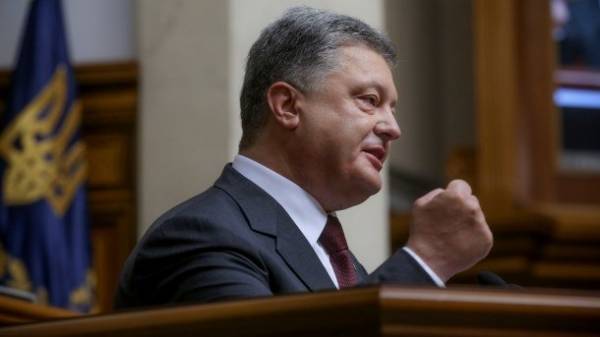 The President of Ukraine Petro Poroshenko believes that the need to allocate money for the defense of the country to effectively counter the Russian threat. He stated this at a meeting of the regional development Council, the "GORDON".
He noted that the Russian threat comes not only from the Donbass, but also from the entire Ukrainian-Russian border.
"The main is the Russian military threat. And it comes not only from the occupied areas of Donbass. It's hanging on the border line with Russia. And the correct response to this challenge there is only one. If at the beginning of 2014, defense spending accounted for 1% of GDP, in 2016 our joint efforts, we brought these costs to 3.2%, and it is possible that this share will have to increase," – said Poroshenko.
Earlier, Poroshenko said that the main goal for Donbass is the restoration of the territorial integrity of the country. He noted that the authorities will seek the return of Donbas to Ukraine and Ukraine at Donbass.
Comments
comments