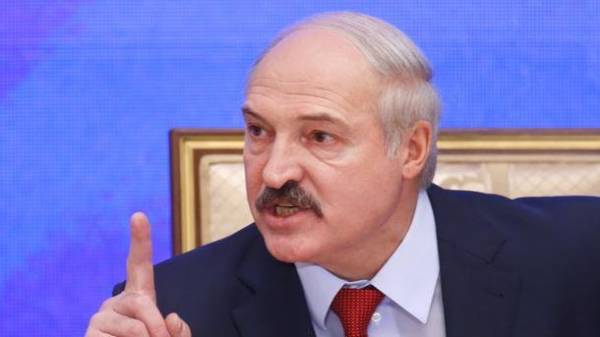 Detained in Belarus, who was preparing a provocation with weapons of the militants. This was announced by the President of Belarus Alexander Lukashenko today while chatting in Mogilev with labour collectives of the enterprises of the company "Kronospan", BelTA has learned.
According to him, these persons were preparing an armed provocation in the country.
"As demonstrated by the reality – they (militants – ed.) did not sleep. We have several dozen were detained, who trained in the camps with weapons. By the way, one of the camps was in Bobruisk and Osipovichi. The rest camps in Ukraine. In my opinion, in Lithuania or in Poland (I will not say, but somewhere in there), – Lukashenka said. – The money went through Poland and Lithuania to us. We are literally in these hours was detained a few dozen militants who were preparing a provocation with weapons."
He said that about the people and armed provocations have become known from a certain Belarusian, which overseas turned to the Belarusian Embassy with this information.
"Thank you for the Byelorussians and the girls are real, that being abroad in the European Union – warned us. A woman came to the Embassy and warned, officially wrote a letter: a provocation. And we began to understand. And really came to some very interesting things," said the President of Belarus.
According to Lukashenko, now we have to understand in details where did the money who were engaged in the preparation from which countries came the people concerned.
As yesterday it became known that Alexander Lukashenko demanded to prevent the Russian-Belarusian military exercises NATO observers. The President of Belarus said that the representatives of the Alliance have already expressed the wish to access the teachings.
Comments
comments