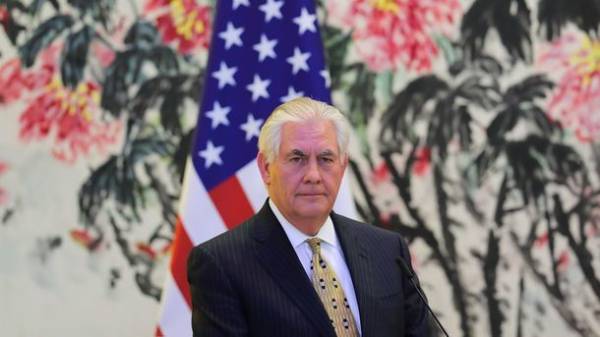 The purpose of the visit of U.S. Secretary of state Rex Tillerson in Russia will be "testing the waters" and will help to outline the contours of possible cooperation between the two countries. This was stated in the comment "observer", the diplomat, the former head of the Ministry of foreign Affairs of Ukraine Konstantin Grishchenko.
According to him, the visit of the Secretary of state will help "test the waters" for President Donald trump.
"This is quite a natural development. In order to define the future strategy of the team of U.S. President Donald trump, it is necessary to hold negotiations and consultations. This will help to outline the contours of possible cooperation", – said Grishchenko.
Also, the diplomat pointed out an important item in the priorities of Americans, where Russia takes the first place.
"The main goal is determining in what may be the American-Russian cooperation, where its possibilities and limits. An important detail – not in Russia Tillerson made his first visit. In Moscow the Secretary of state will go after the Asian tour. That is, the priorities of the US is obvious," – concluded the ex-Minister.
As it became known, the U.S. state Department confirmed that Rex Tillerson will visit Russia, where he will meet with his Russian counterpart Sergei Lavrov.
Comments
comments