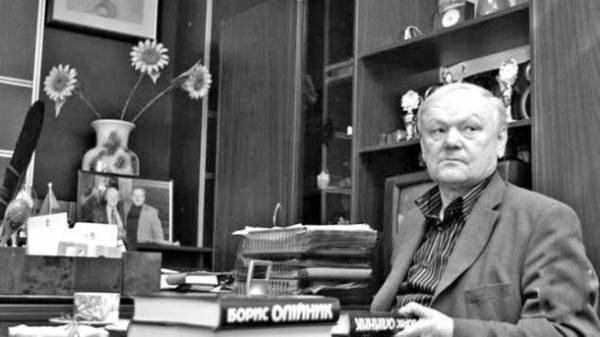 Today around noon, has died on 82-m to year of life after heavy and long illness well-known Ukrainian poet Boris Oleynik. About this Facebook said the journalist Mikhail Maslov.
"Once he made his life and artistic credo: "to Write, how to live, and to live, how to write". Active citizenship Boris Oliynyk proved that the poet is responsible for everything that came before it, as is the case throughout his life, and what shall be after him. Poetry is his first love, journalism second, and politics began to engage in "misery," wrote Masliy.
Boris Oleinik is the author of over 40 books, including his most famous works "the Choice" (1965), "Circle" (1968), "Stand on the earth" (1973), "fire Spell" (1978), "the Gray swallow" (1979), "In the mirror" (1981), "turntable" (1989), "the last supper" (2000), the poem "Seven" (1988).
We will remind, on April 1 in USA on 85-m to year of life has died the poet Yevgeny Yevtushenko.
Comments
comments