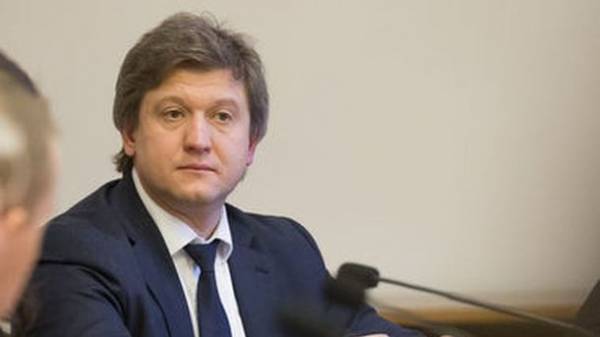 Ukraine on Tuesday-Wednesday will provide the International monetary Fund (IMF) revised macro economic development taking into account the effects of the blockade of Donbass. This was stated by the Minister of Finance of Ukraine Alexander danyluk.
"The negotiations we began in Sunday, they are now at the final stage, so I think just today or tomorrow we should complete," said the Minister of Finance.
Answering the question of how the transfer of the IMF consideration of disbursement of a tranche will have an impact on the hryvnia, danyluk said: "No… a Couple of days will have no effect".
According to him, the national Bank of Ukraine (NBU) has already submitted his vision, and now the Finance Ministry intends to adjust their forecasts and submit final forecasts IMF the effects of the blockade.
"The IMF as a lender needs to understand what will be the effect (blockade – Ed.)", the Minister noted.
We will remind, today the NBU has lowered economic forecasts due to the blockade in the Donbass. In particular, the national Bank worsened the GDP growth forecast for 2017.
"However, the impact of the blockade on the exchange rate of the hryvnia will be limited. The deterioration in the balance of payments in the first place will be displayed on the net purchase of currency in the market to replenish the reserves," – said the NBU.
As you know, the issue of Ukraine, appointed Russ tothe discretion of March 20, disappeared from the agenda of the meetings of the Board of Directors of the IMF. Now the agenda is painted to 24 March and Ukraine in it. Prime Minister Volodymyr Groysman noted that the transfer caused by the change of the economic situation in the country due to the blockade on Donbass and became a new challenge for the government.
To resume the national Bank of Ukraine (NBU) and the Ministry of Finance shall update forecasts with regard to the effect of the trade embargo.
Comments
comments