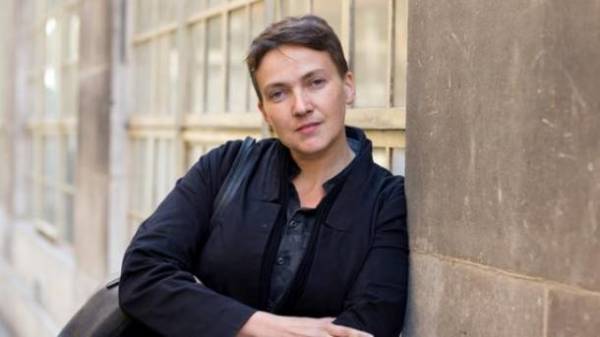 The people's Deputy Hope Savchenko said that already thought about going to the Crimea and intends to go there. She declared it on air of TV channel NewsOne.
On the question of whether she's going to visit the Crimea after went to the occupied territories of Donbas, she said, "When people say that, it sounds like a command to action. Don't think I haven't thought about it".
In response, she said that he was going to go to the Ukrainian Crimea.
"Don't think I'm not going to ever arrive in the Ukrainian Crimea, the Ukrainian province of Crimea. And not just me," – said Savchenko.
Recall, January 17 Nadezhda Savchenko said that the liberation of Donbass peacefully lead to the surrender of the Crimea. "Crimea is another Transnistria. And not to make another Transnistria and Donbass – they (the deputies – ed.) will do that leave the occupied Crimea and Donbass will be taken. Another peaceful way, I do not see".
Later she noted that she has a step by step plan how to proceed with the occupied territories of Donbass and Crimea, but, according to her, she doesn't have enough power to implement it.
Comments
comments