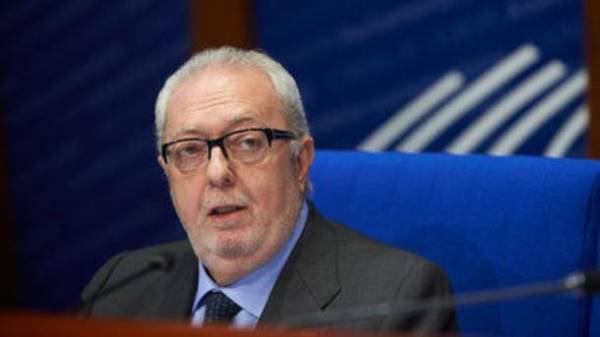 President of the parliamentary Assembly of the Council of Europe Pedro Agramunt will face a hard reaction in the organization if he's going to shirk the resignation of. About it told the Vice-President of PACE Georgy Logvynsky, reports 112.ua.
"Indeed, there is such information that, despite all the "understanding" and promises of Agramunt, he never used the word "resignation". So, Friday is the last day. A group of parliamentarians have decided today that if in written form to the speech of the king (of Spain, who will speak at the PACE. – Ed.) there is no such document, it will be very hard, on the verge of a diplomatic, call it so, maybe not diplomatic, the reaction of the right in the hall towards Agramunt," said Logvinsky.
We will remind that the President of PACE Pedro Agramunt will officially announce his retirement soon after the visit of the king of Spain in PACE, and the statement for addition from itself powers it served as much as 29 may.
Earlier it was reported that in March this year , Sirius were visited by a large delegation of representatives of the PACE, headed by the President of the organization, Pedro Agramunt, and the company was the Russian deputies of the state Duma of the Russian Federation.
Comments
comments