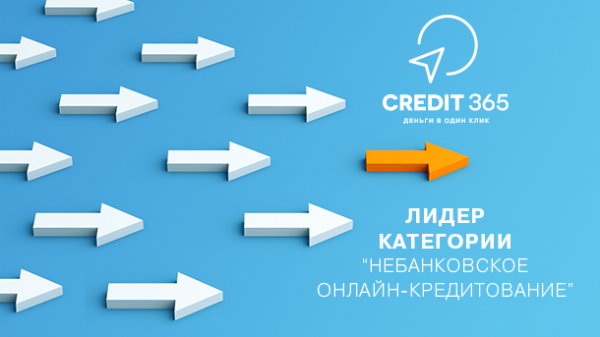 Service recognized as the best according to experts and users themselves
Ukrainian service Credit365 known on the market since 2013, received two prestigious awards in the field of e-commerce: 1st place in the nomination "the BEST ONLINE SERVICE CREDIT" of the competition PAYSPACE MAGAZINE AWARDS 2016 and 1st place in the independent research niches online loans conducted by the communication platform of UKRAINIAN E-COMMERCE EXPERT.
In the open voting on the PAYSPACE MAGAZINE AWARDS 2016 on the website of the same name specialized editions took part readers who constantly use the services of the services of online loans. Credit365 recognized as the best 43,43% of voters, almost 13% over the nearest competitor. Just the nomination was attended by 7 Ukrainian and international services.
Experts of the Ukrainian market of e-Commerce has been able to Express their opinions in the study of the market of non-Bank online crediting of Ukraine conducted by the UKRAINIAN company E-COMMERCE EXPERT. A study of thirteen major services were conducted in the period November – December 2016, a report was published in January 2017. In the preparation used open sources of information, results of surveys of companies and consumers, take into account the opinion of industry experts. Credit365 scored 2454 points, significantly ahead of competitors. The highest points, the experts highlighted the quality of customer service and usability of the website.
Such a high award can be considered an indicator of reliability and safety of the service Credit365, as well as an indicator of the level of trust among users.
Information about company:
Credit365 one of the first online services quick loans in Ukraine, which began issuing microloans on a Bank card to individuals via the Internet. The user receives money for the card of any Bank in 15 minutes without inquiries on incomes, without bail, without additional charges, with no insurance. With one of the lowest interest rates in the market and a possible extension of the crediting period. The main goal of the company is to make loans truly convenient and provide you money just when you need them.
Comments
comments