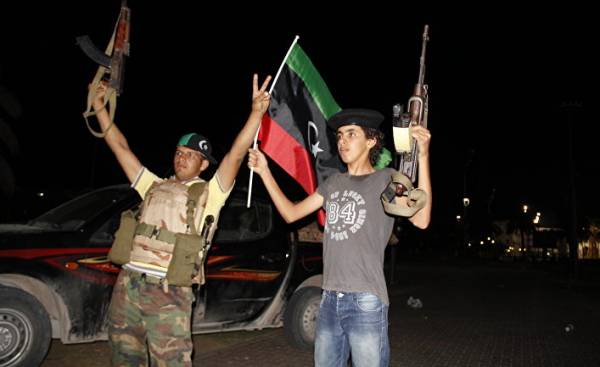 Soon the balance of power in Libya will change, which can lead to unexpected results after a six-year crisis. Russia will play in these processes an important role, as it once was in Syria. Everything points to the fact that Moscow is going to support the loyal forces.
Libya's interim government demands that the House of representatives has approved granting of Russia of the help in training Libyan soldiers. In addition, Moscow does not directly support the commander-in-chief of the Libyan national army, field Marshal Khalifa Haftarot (after a visit to Moscow in November last year).
Without military intervention
Egyptian diplomatic sources said that Cairo would not support any interference in the Libyan crisis, but initiatives encouraging the stable political environment. Only through negotiations with all stakeholders to develop a decision on the restoration of state institutions.
Egyptian sources said that Cairo is willing to support any initiative related to the political settlement, including coordination with Russia. However, military intervention would not be welcomed, even if the decision is to be approved by Libya. With this statement agree the representatives of Tunisia, Algeria and several other countries — they all support the resolution of the crisis through intense negotiations and regular meetings.
Diplomatic sources rule out that Russia will go to direct intervention in Libya, as it happened in Syria. It will have an impact in another way: through the supply of weapons and training the military.
Game for influence
Former Ambassador of Egypt to Libya Ahmed Wahdan said that Moscow wants to increase its influence in the middle East. For example, in the case of Syria, Russia has achieved success and implemented his plan to save the Assad regime. She also wants to play a different role in the game for Libya, acquiring new partners in the fight against the United States for influence in the region.
Ahmed Wahdan said that Moscow should not hurry to intervene in the Libyan crisis. It can provide financial support and to provide military training, and after receiving the "green light" from the Libyan authorities.
Former Ambassador of Egypt to Libya noted that the situation will change radically. In the case of Russian military intervention in Libya, you can expect the most negative consequences, because the crisis in Libya is completely different from the situation in Syria. It is also necessary to take into account the proximity of the Egyptian, Tunisian and Algerian borders. The introduction of military forces can greatly compromise the security of these countries.
Libya's interim government asked Russia for military support as part of training the Libyan military. The President of the house of representatives Aguila Saleh said: "We asked the Russian government to help us in the training of personnel of the armed forces and the upgrade of military equipment by Russian experts. Most of our employees have been trained in Russia and speak the Russian language, so will be able to use the Russian equipment."
Comments
comments