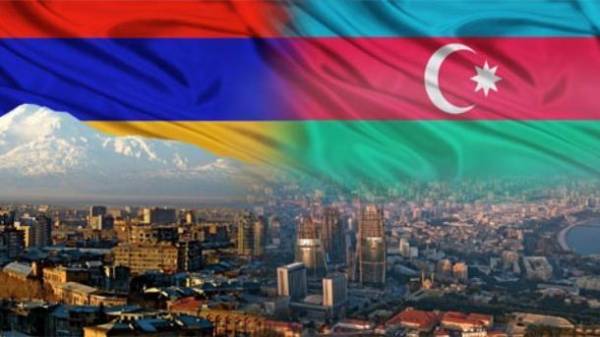 The Azerbaijani defense Ministry said on Sunday about 117 violations of the ceasefire regime on the contact line in Nagorno-Karabakh for the last day.
"The Ministry of defence said that the formation of the Armenian armed forces using large-caliber machine guns, during the day violated the ceasefire regime in various directions of the front overall 117 times", — stated in the message Department.
According to the defense Ministry that the Armenian armed forces applied at the contact line in Karabakh gun D-44.
"The Azerbaijani positions were fired across the front lines, including the line of contact in Karabakh from 60 mm (15 shells) and 82 mm (18 shells) mortars and cannons D-44 (1 projectile)", — specified in the message.
Armenia and Azerbaijan in early April, 2016, said the worsening situation in the Karabakh conflict zone, defense Ministry of Azerbaijan reported, in particular, the attacks by the armed forces of Armenia, the Armenian defense Ministry has said it is "offensive actions" from the Azerbaijani side.
The parties to the conflict on April 5 announced a cease-fire, however, periodically accuse each other of continued attacks.
Comments
comments