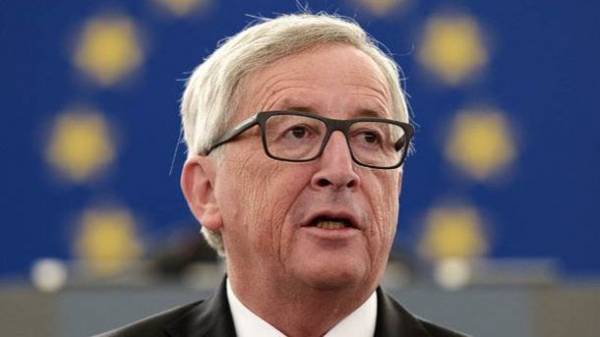 European Commission President Jean-Claude Juncker confirmed believes that if Ankara to impose the death penalty in the country, this may prevent Turkey to join the European Union, reports 112.ua with reference to the Turkish edition of the DN.
According to him, the death penalty in Turkey can be a barrier to integration with the EU.
However, despite the desire of President Recep Tayyip erdoğan to introduce such a radical punishment, Juncker is in no hurry with the termination of negotiations with Ankara on EU membership. According to him, negotiations can be terminated only because of the reluctance of Ankara to apply European standards.
Yesterday it was reported that Turkish President Erdogan expects from Parliament after the constitutional referendum on 16 April he will vote for the restoration of the death penalty.
Recall that the relations between official Ankara with the EU have deteriorated as a result of the diplomatic conflict between Turkey and the Netherlands, caused by a ban publicity of Mevlut Cavusoglu to the compatriots in Rotterdam on the future of the constitutional referendum.
In turn, the Minister of foreign Affairs of Turkey Mevlut Cavusoglu said that if the European Union will not cancel visa regime with Turkey, that Ankara will take stepsprovided for by bilateral readmission agreement.
Comments
comments