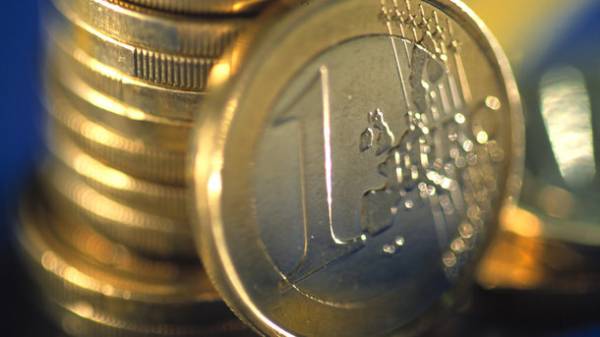 The European Union's decision to allocate to Ukraine the second tranche of macro-financial assistance of 600 million euros remains unchanged. On this day, March 20, reported the press service of the EU delegation.
According to the report, the European Commission's decision will not be changed despite the decision of the International monetary Fund (IMF) to postpone the consideration of the allocation of Ukraine the next tranche of 1 billion US dollars.
"We are closely monitoring the situation around the decision of the IMF, but at the moment our announcement, made last Thursday, March 16, remains in force, that is, Ukraine will be able to get the second tranche in late March or early April of 2017", – said the press service of predstavitelstvo of the European Union.
Recall that the issue of Ukraine, appointed Russ tothe discretion of March 20, disappeared from the agenda of the meetings of the Board of Directors of the IMF. Now the agenda is painted to 24 March and Ukraine in it.
The Minister of Finance of Ukraine Alexander danyluk explained it by technical reasons. According to him, the consultations with the IMF will be completed in a short time.
Prime Minister Volodymyr Groysman noted that the transfer caused by the change of the economic situation in the country due to the blockade on Donbass and became a new challenge for the government.
As reported, last week Ukraine agreed on the final version of the Memorandum of cooperation with the IMF. As a result, the government expects to receive next loan tranche of one billion dollars.
However, on 16 March the European Commission approved the allocation of 600 million Euro macro-financial assistance to Ukraine. The head of the EU delegation to Ukraine Hugues Mingarelli noted that to obtain this loan to Ukraine is only necessary to register the draft law on the lifting of the moratorium on the export of unprocessed wood.
The Verkhovna Rada on 9 April 2015 passed a law, which for 10 years has banned the export of timber and lumber in its raw form (forest-"logs"). The ban on the export of timber tree species (except pine) was introduced from 1 November 2015, tree species pine trees – from 1 January 2017.
Currently, the Verkhovna Rada registered a draft law to replace the current moratorium on the export of unprocessed wood proposes to introduce an interim 15% duty on the export of such timber and the registration of the relevant foreign trade contracts.
Note that the moratorium on the export of roundwood, as the prospect of its abolition, is a "stumbling block" and a source of active debate in Ukraine. EU officials have repeatedly stressed the need to lift this moratorium and were tied to the removal of this restriction, the next tranche of macro-financial assistance.
Cancel another famous moratorium on sale of agricultural land, is one of the essential requirements Mezhdunarodnogo monetary Fund, the final version of the Memorandum with which Ukraine has recently agreed.
Comments
comments