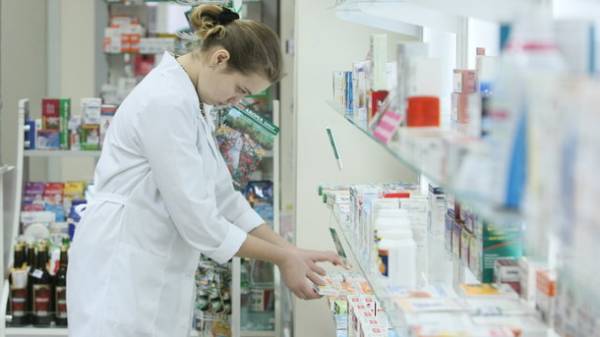 According to the study "the health Index. Ukraine – 2016", only 17% of Ukrainians who prescribe medication in-patient treatment received free medication. The others bought medicines on their own. On average, drugs Ukrainians in the hospital spend 3000 UAH.
Acting Minister of health Suprun admits that the hospital hiding from patients the drugs that are purchased at public expense and sell them at the pharmacy, which is often in the very same hospital.
"There is a problem when the drugs purchased by the state, and patients themselves buy them in pharmacies located in hospitals," said Suprun.
Therefore, in 2016 the Ministry of health ordered hospitals to inform the public about the availability of drugs purchased for the state money, in accordance with order No. 509 "On the implementation of measures to control the use of medicines and medical products purchased for the budget". Now hospitals must place the medication on the sites and update weekly.
"We required hospitals publicly or on the website or in the hospital to post information about what medicines are available. Patients may require chief doctors in hospitals to list the drugs that are available," added Suprun.
After the system will work e-health E-Health, all information received and issued to hospitals drugs will be located on a single resource. The Ministry of health noted, once the system will work, procurement of drugs to meet the needs. Besides, when the register of patients will be clear, than suffer the Ukrainians and what medication you need to buy. For example, now there is no exact data how many patients with cardiovascular disease.
If the hospital is no information about the presence of drugs, the patient can send a request to the physician or to the state regional administration. The presence in hospital of drugs for cancer patients can be checked on the website likycontrol.org.ua.
Also the rest of the drugs in the hospital, you can check on the resource eliky.in.ua. Information on the site is relevant to the residents of Rivne, Odesa, in part, to Kyiv, Khmelnytskyi, Sumy and Luhansk regions.
Comments
comments