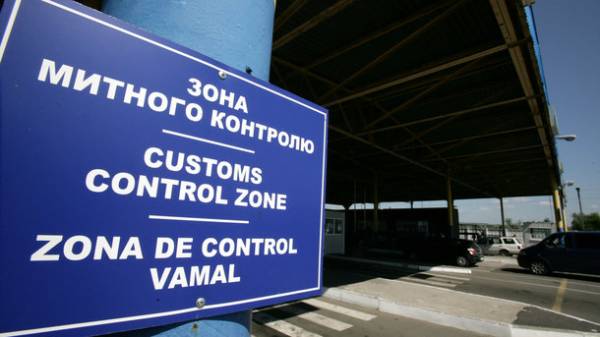 Lviv law enforcement officers detained for bribery of the leadership of the Ivano-Frankivsk customs, which previously was involved in the case of bribery at the Lviv customs. This was announced by the Minister of internal Affairs Arsen Avakov.
"The criminal group, consisting of the acting chief of regional customs, his two deputies and the head of the customs office tried to give a bribe to operatives of the Department of protection of the economy in the Lviv region of Ukraine and the Prosecutor of military Prosecutor's office," he wrote on his page in Facebook.
Avakov recalled that the arrested customs officers had previously worked at the Lviv customs. However, after the arrest on 19 January, one of its leaders, they were transferred to a similar position of Carpathian customs, where he organized the illegal scheme of charges "bottom-up".
The Minister stressed that law enforcers have documented the bribery facts of the period when the customs officers were on the posts of Lviv customs office.
"When exposed officials realized that they will not be able to avoid responsibility, has decided to negotiate with the militiamen. The issue price, in their view, amounted to more than a million hryvnia," said Avakov.
At night on March 17, during the transfer of bribes, customs officials detained by field investigators of Management of protection of the economy in the Lviv region of Ukraine jointly with investigators of the military Prosecutor of the Western region.
The searches continue.
We will remind, on February 23 in Lviv region detained the employee of customswho has received a bribe from the citizen of Ukraine for unhindered crossing of the Ukrainian-Polish border.
Comments
comments