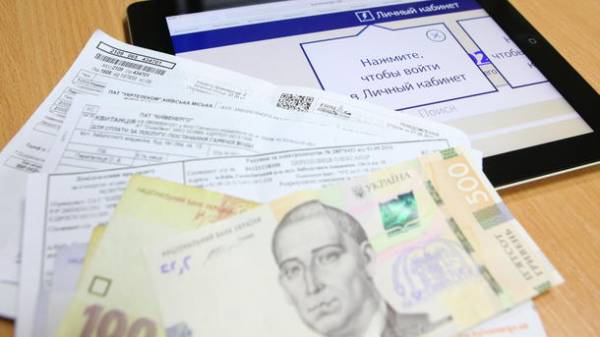 Compensation savings subsidies in Ukraine will be held before the end of October – beginning of November. This was reported by the press service of the Ministry of social policy.
"The recipients of the subsidies, which economically consumes the gas or electricity for home heating during the heating period, and that as of may 1 was an overpayment for the service can receive a portion of the savings subsidy in the amount not exceeding the value of 100 cubic meters or 150 kW of power, can get the appropriate amount of funds. Compensation will hold until the end of October – early November, around the beginning of the heating season," – said the Agency.
The Ministry calculated that the amount of payments under monetization of subsidies will amount to about UAH 135 of electricity and 690 UAH for gas. The total amount that you intend to use on the monetization of subsidies will amount to UAH 1.3 bn.
SEE ALSO
Ukrainians will recalculate subsidies under the new rules: how regulations have reduced the
We will remind, law on the monetization of subsidies are about two million Ukrainian families. To receive funds, you must submit before 1 September the statement in bodies of social protection of the population, which indicate method of payment – via Bank or mail.
Comments
comments