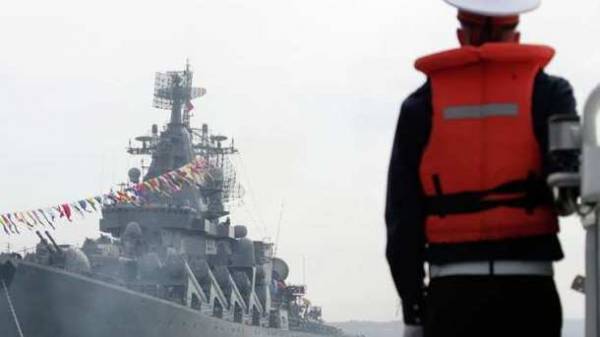 After the annexation of Crimea by Russia in the black sea region enhances the military forces with offensive purposes directed not so much against Ukraine, but against the West.
As reported in Brussels by the Deputy Secretary of national security Council and defense of Ukraine Alexander Litvinenko, the representatives of Ukraine stated today at the meeting of the NATO-Ukraine at the level of Deputy permanent representatives.
At the meeting in the headquarters of NATO in Brussels was held an exchange of views on current security situation in the Black sea region.
"After the annexation of Crimea, the Russians quickly launched military preparations significantly increased its armed forces in Crimea. The Crimea is the only component in their overall work on strengthening of military capabilities in this region: they are very actively developing the southern military district, creating a new army, which are very experienced commanders, are trained and get combat experience in the East of Ukraine, in Syria. This is quite a powerful group, and with offensive purposes, deployed not only against Ukraine but also against the West. It is very important to realize it", – he said.
Litvinenko reported that in the Crimea the Russians deploy powerful missiles, anti-ship missiles, anti-aircraft missile systems including the latest s-300 and s-400, a powerful aviation group, strengthen the Navy.
The Deputy of the NSDC Secretary recalled that during the strategic exercises "Caucasus-2016" last autumn, the Russians "have practiced armed struggle that is with NATO, not so much with us – they practiced the siege ducts, etc".
"Russia remains a powerful military preparations, which, in particular, are offensive. I want to emphasize that what makes the Russian Federation is not the will of Putin, as we often say, and the consequences, which cannot be avoided by the previous internal development of this country – they export instability to get away from their own problems," – Sch.
"It is also the southern part of the Eastern flank of NATO. This is the way for migrants, the propagation path of the radicals, weapons, drugs, etc. This is the way from the Middle East to Europe", – said the Deputy Secretary of the NSDC.
He also stressed that the annexation of Crimea and war in Donbas the Russian broke down the set after the collapse of the Soviet Union a certain balance of forces.
"To this they walked for a long time, consistently and successfully, the war in Georgia, our Tuzla, their activity at sea," recalled Litvinenko.
The Deputy Secretary of the NSDC noted that the allies had listened with interest to the representatives of Ukraine regarding the state of security in the black sea region.
"By our estimates was considerable interest – they develop their assessment of the situation, and they need the views of the different parties. It was a good opportunity to tell our colleagues about what we think. It is very important to convey to them our position," said Litvinenko.
Comments
comments