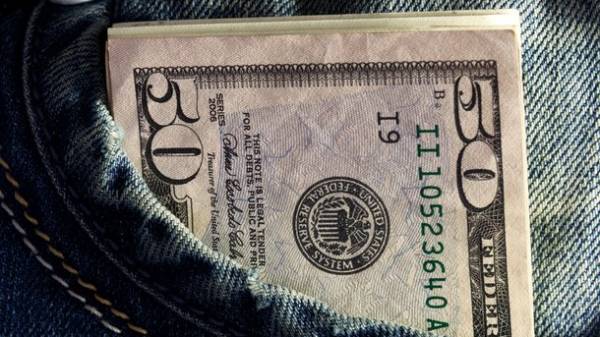 In late February, the national Bank of Ukraine abolished for individuals the need to obtain an individual license to perform operations with funds in foreign accounts. Previously to dispose of such accounts could officially only those who are employed or studying in another country. And then as soon as the person returned from abroad, he was deprived of this opportunity. The decision of the national Bank empowers people who have some income outside of Ukraine (wages, pensions, alimony, dividends, inheritance and so on).
So, simplify the lives of freelancers working on contracts with foreign customers: now, the same programmer or copywriter can officially get the earned money to a foreign account to accumulate them there and to use at their discretion — to buy house in Spain, for example. Or trade financial instruments on foreign exchanges, investing sberezhenia in any other business, and so on. But not so simple. Let's take a closer look that continues to interfere with our "foreign" activity.
THE SHADOW OF THE "IRON CURTAIN"
Our relationship with currency is still regulated by the decree of the Cabinet of Ministers "On system of currency regulation and currency control" from 1993 and a number of other close to him in spirit of laws and regulations. Country, economy and life itself during those nearly a quarter century has changed beyond recognition, but in the sphere of currency regulation continued good health fossil principles "to hold and not let go."
"Such documents cannot be left in the condition in which they were in the early 90's, says legal Advisor to the Office of effective regulation BRDO Denis Malyuska. — It is actually in this field we have legislation that is close to the iron curtain".
When a rigid system of control of foreign exchange transactions there are many ways to bypass it
REGULATION. As a result, we observe a paradoxical situation. On the one hand, we all — both the authorities and ordinary citizens — interested in the fact that the country earned more foreign currency. But the current rules prevent this in every way. For example, if the current ratio of exchange rates, cost of labour and other basic resources one of the obvious schemes of business is to produce something in Ukraine and to sell in the EU. The modern possibilities of promotion through their own websites or virtual trading platform this with great benefit can engage hordes of Ukrainian "small" businesses and entrepreneurs. But the governing law still suggests that foreign trade activities are engaged only in large enterprises.
"We have a very bulky and cumbersome system of payments and settlement of transactions of purchase and sale of goods, if the goods cross the border. Moreover, the control mechanism is the same, regardless of the amount of the transaction, — says Denis Malyuska. — The small and quickly sold the shipments to follow this mechanism almost impossible. Therefore, small entrepreneurs, who sell various trinkets abroad, very often in the whole system of exchange control and the official transfer of money abroad tend not to get involved".
AROUND. Instead, small entrepreneurs, relationship of purchase and sale by transfer of money from card account to card, wire transfers or any other means of payment the use of which for business activities, in principle, illegal. "In reality we have a kind of farce, — said Denis Malyuska. — We seem to have official strict system of control of currency operations, but in practice it works in another system — when individuals in small operations and services operate outside it." At the same time over such a small businessman hanging sword of Damocles of status offender laws, which state just yet too busy to get to.
Similar stuff happened with foreign accounts of citizens. More recently, you could open an account abroad. But it is not to accumulate funds or to spend them, say, the purchase of real estate or shares of foreign enterprises was impossible without obtaining a so-called individual licenses of the national Bank. And it was a very long process (may take a month or more) and complex, the common man is almost unavailable. On the other hand, the de facto foreign accounts we were massively opened and used, as well as abroad were bought and businesses, and real estate (it can be seen in the recently discussed e-the declarations of our officials). For this there are so-called offshore where to accumulate funds in the account without the license of the NBU. "In the end ways around licensing began to be many. And broke a licensing regime, only those who have not had competent legal support", concludes Denis Malyuska.
LIBERALIZATION
The NBU and the government are all understand not worse us with you and from time to time trying to bring the rules into conformity with the demands of life. So, on November 3 of last year the Verkhovna Rada adopted a law that simplified the export of services. And in December, the national Bank introduced the concept of liberalization of currency relations in Ukraine. It implies the abolition of the archaic regulations with adoption instead, modern law "On foreign currency." According to the Deputy Chairman of the national Bank Oleg Churia, in the course of liberalization of currency regulation in Ukraine will be transparent, simple and understandable for the public. And anyway, as promised, in three years, the currency law will be in compliance with the provisions of the Association between Ukraine and the EU, and restrictions on foreign exchange transactions and capital movements will be removed.
THAT WITHOUT A LICENSE OF THE NBU. In the course of liberalization was abolished individual licenses for citizens. Now, the Ukrainians are without a license of the NBU to place in foreign accounts for their funds — but only those that are received by them outside Ukraine. If you want to transfer to this account money from Ukraine, the license you will need. Next: without a license you can carry out investing with foreign accounts, to reinvest funds outside of Ukraine, to carry out trade in financial instruments on foreign exchanges, and the like — that is, all the fact that until recently ordinary of our citizens were formally inaccessible.
"But this indulgence does not apply to all citizens. But only those who are not registered as private entrepreneur, — stated Denis Malyuska. — If you are the owner, for operations with foreign accounts, you will have to take a license, even if the money for them comes not from your business."
It still remains a limitation may be due to the fact that in practice in Ukraine in formally modest LDS often disappear fairly large enterprises, and allow physical persons — entrepreneurs, it immediately will benefit big business. On the other hand, for a couple years promise to cancel an individual license and for business.
Comments
comments