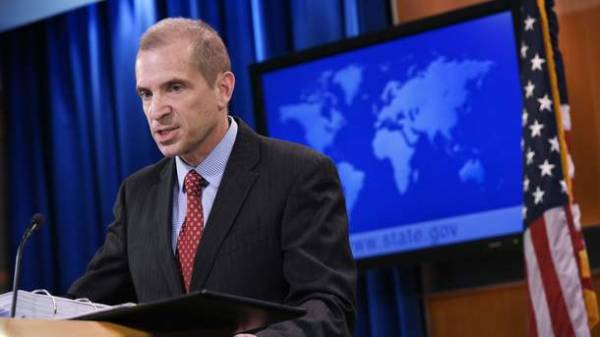 In Washington, monitoring the situation closely associated with the transport blockade of the Donbass by the Ukrainian authorities and hope that the situation will be resolved peacefully.
"We are closely monitoring the blockade," said acting state Department spokesman mark Toner during a telephone briefing.
He expressed the hope that the situation would be "resolved peacefully".
Answering the question about how the current situation may affect the implementation of the Minsk agreements, Toner said, "It may have potentially dangerous consequences. So we want the situation was resolved."
He recommended for further review to apply to the government of Ukraine and assured that the USA "support territorial integrity of Ukraine within its internationally recognized borders".
Comments
comments