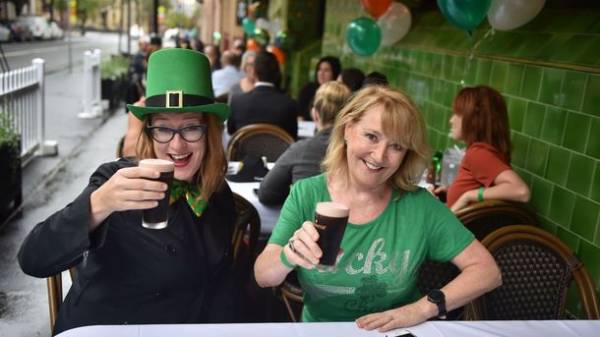 Today, March 17, the commemoration day of the patron Saint of Ireland – Saint Patrick. St. Patrick, according to legend, brought Christianity to the pagan island and drove all the snakes.
In his honor parade is arranged with songs and dances. This festival has outgrown national borders and become an international day of Ireland.
In different cities around the world — in new York, Buenos Aires, Melbourne celebrate St. Patrick's day. Colourful processions, parades and celebrations of people dressed in green – the national color of Ireland is visible everywhere where there are Irish.
According to tradition, on this day in buttonhole put clover, symbol of Ireland and good luck.
It is also known that with the name of St. Patrick's linked to many legends, for example, that he with three-sheeted clover to explain to people the concept of the Holy Trinity.
"Just as the three leaves can grow from a single stem, and God can be United in three persons" — this phrase has become proverbial Saint.
In Ireland there is a tradition to wear the Shamrock symbolizing the cross, the color of Catholicism, and the symbolic color of the "emerald country".
Traditionally, St. Patrick's Day parades are held. On the streets, people dressed in extravagant costumes, and also brass bands, which can not do without the famous bagpipes.
Comments
comments