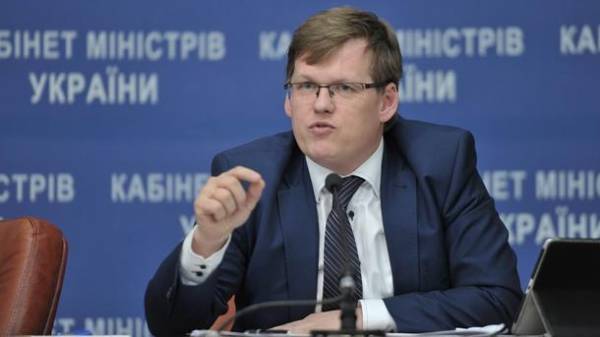 The Cabinet of Ministers still has the final version of pension reform, continue difficult discussions and to predict the timing of its consideration and adoption by the Verkhovna Rada earlier reported, Vice Prime Minister of Ukraine Pavlo Rozenko.
"The final document yet, or we would have already presented. The government are very serious debate around this serious issue, and while a single point of view for such ideological things we have," – said Rozenko.
Deputy Prime Minister, however, considers it possible to complete the development of reforms within the next two months.
"I do not exclude that two months us in principle enough to finalize our discussions. The only thing I would not rush to predict the decision of the Parliament on pension reform. Obviously, this is not a simple document, it is obvious that if the government is not easy work on pension reform, the Verkhovna Rada will be even more difficult," – said Rozenko.
He added that on the stage of the final achievements of the reform and its discussion in the Cabinet to the process will need to involve representatives of parliamentary factions and Deputy groups. This is necessary to ensure that the government considered the draft reform, which will be perceived, at least factions of the coalition.
Vice Prime Minister stressed that the pension reform that must be taken must be deep and meaningful, not just a way to report to the International monetary Fund.
We will remind, according to media reports, earlier the Cabinet of Ministers of Ukraine has proposed that the IMF, its alternative option of pension reform that does not increase the retirement age. Pension reform necessary for the country because of the huge deficit of the Pension Fund, which does not allow to pay a decent pension. The Memorandum, signed in September 2016, was not hard rules to raise the retirement age, but there was a recommendation to reduce the Pension Fund deficit.
Comments
comments